St. Margaretís Day School
By Pam Abruzzo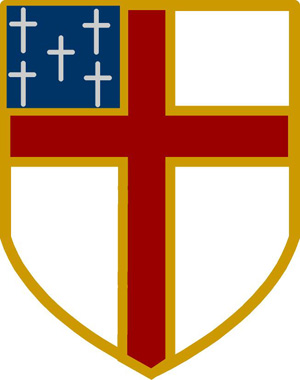 St. Margaret's Day School, known as the "Best Kept Secret" on the Broadneck Peninsula, is celebrating its 10 th anniversary this year. Established in 1996, St. Margaret's Day School has seen tremendous growth both spiritually and academically. With classes for ages 2-Kindergarten we are proud to offer small, quality classes where each child gets the love, attention and support they need to achieve success and enjoy learning. Our goal is to make each child's early school experience a positive one and to encourage a love for learning in a nurturing Christian environment.
Our school provides children with an opportunity to learn about themselves and the world around them. We expose the children to a variety of different learning experiences and give them the opportunity to explore experiment and create while becoming self reliant, self motivated, and self assured. Young children need to have the opportunity to grow in relationships with other children of similar ages socially, emotionally, physically, intellectually, and spiritually. These goals are achieved in our warm, open learning environment, facilitated by professional, caring adults. Each child is unique and develops at his or her individual rate. Therefore, the curriculum reflects each child's own needs, interest and level of development. Children are encouraged to reach their fullest potential in a safe environment filled with friends. St. Margaret's Day School sets the tone in the early years that learning is fun!
We have a solid early childhood curriculum that includes language arts, reading readiness, math, social studies and science. Our program is enhanced with Spanish, music, physical education, library, Bible study, weekly chapel and outdoor play. Each class is staffed with a degreed teacher and an aide. Our classes range from a ratio of 6:1 to 8:1. We hold a Certificate of Approval from the Maryland State Department of Education and follow their guidelines.
The warm, caring, nurturing and fun learning environment of our school doesn't end when school is out. St. Margaret's Day School offers seven weeks of fun, filled adventurous day camp for children ages 3-6. Each week is a different theme filled with outside play, games, water activities, arts and crafts, friends and fun.
St. Margaret's is more than a school, it's a family. Through parental, clergy and school involvement St. Margaret's strives to be a community where children can reach their fullest potential spiritually and academically.
If you are interested in learning more about St. Margaret's Day School please contact Pam Abruzzo at 410-757-2333 or email us at dayschool@st-margarets.org