Tripping the Light Fantastic at First Night
By Nancy Breslau Lewis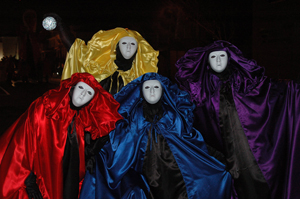 For the past 16 years, Annapolis has thrown itself a rollicking New Year's Eve party that's drawn thousands of celebrants to its sidewalks, storefronts, and public buildings. "First Night," as the family-centered, alcohol-free evening of fun has come to be known, is a community-based festival of the arts that's staged in as many as 45 venues all over downtown.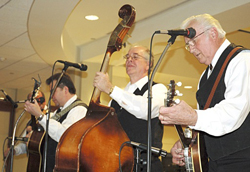 "Whether you're five or 95, there's something in this marvelous evening of activities for you," says Bob Keil, the executive director of First Night Annapolis, a 501(c)(3)non-profit corporation. "Our mission is to not only support the arts, but to enlist the participation of all of Annapolis's various communities as we showcase the area's unique history and heritage."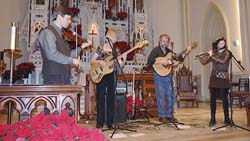 The first First Night non-profit festival was launched in Boston in 1987, and the concept has become increasingly popular over the past two decades. There are now over 300 members in the First Night International Association, representing chapters across the US, Canada and New Zealand. The organization has clout, too, shutting down 12 rogue outfits last year that made use of the "First Night" moniker without following the strict guidelines established by the organization.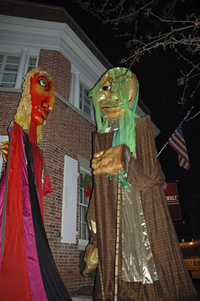 First Night Annapolis is governed by a volunteer board of directors and is funded entirely through the sale of admission buttons, government grants, contributions from individuals and private foundations, and corporate sponsorships. "Our sponsors are part of the community, support the community, and supply the community," Keil notes. "Many provide in-kind services, such as food, transportation and advice."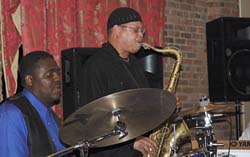 This year's operating budget of around $160,000 will put on a show that not only pulses to the rhythms of jazz bands and gospel choirs, but provides plenty of visual stimulation, in the form of art displays, a student art contest, and street performers garbed in brilliantly colored costumes. The action gets underway in the afternoon during "First Act," which is held from 2-5:00 pm at Maryland Hall for the Creative Arts. Family-oriented fun is available throughout the building, with various rooms devoted to face painting, balloon games and an arts and crafts workshop. Hispanic dance troupes invite children to join in, clowns and puppets tickle their fancy, story tellers weave tales of far-away places and a special stage show brings delight to young and old alike.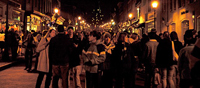 By 6:30 pm, First Night performers and volunteers are stationed at multiple venues downtown, ready to put on continuous half-hour shows until 11:30 pm. The footprint where they'll be performing stretches from a huge party tent pitched on City Dock and the nearby Annapolis Recreation Center to St. Mary's Church and the First Presbyterian Church on Duke of Gloucester Street, past the Masonic Temple on Conduit Street to St. John's College campus and Church Circle. There, St. Anne's Church, the Annapolis City Courthouse and the Bank of America storefront will house a wide range of artists.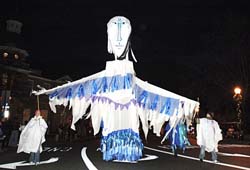 "We aim to produce an eclectic First Night that surprises you when you enter these sites," notes Keil. Banjo players, fiddlers, comedians, painters at work, photographers' images on display, sculptors and wood turners, opera singers, ethnic dancers, rock and roll bands, and Appalachian and blue grass musicians will all be on hand. All this revelry comes at bargain prices: Admission (in the form of coat buttons) to the indoor First Night performances is free for children up to five years old, $10 for 6-12 year olds, and $14 for both teens 13-17 years old and seniors 65 and up. Adult buttons cost $18; when purchased on New Year's Eve, they run $22.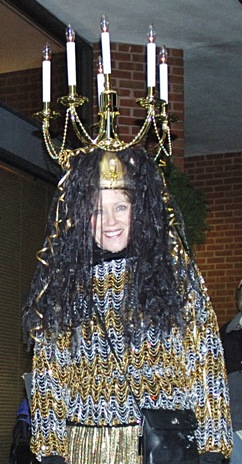 ........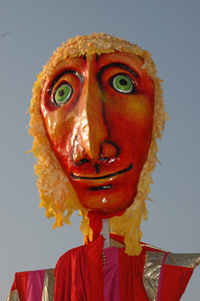 As a repeating outreach program, thousands of free button vouchers (sponsored by M&T Bank) are given away to Anne Arundel County elementary schoolchildren. Nearly 10,000 buttons were sold last year; in fact, First Night Annapolis has led the international association in online button sales over the past two years. Purchasing vouchers for admission buttons couldn't be easier: simply go online at www.firstnightannapolis.org. The vouchers can be exchanged for actual buttons on the day of the event at the Navy-Marine Corps Memorial Stadium parking lot, the Annapolis Post Office, and the City Dock visitor's kiosk. Buttons will also be on sale at those locations starting at 2:00 pm on New Year's Eve.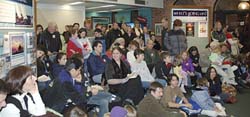 In addition to the more formal venues, street entertainers—jugglers, magicians, clowns, mimes and stilt-walkers—will be on hand to provide a kind of free theater-without-walls. Thomas Jefferson, bedecked in appropriate colonial attire, will play to capacity audiences and other costumed characters will roam downtown. As Keil explains, "We don't concentrate on hiring headliners, because the Baltimore-Washington-Annapolis area is loaded with tremendous regional talent."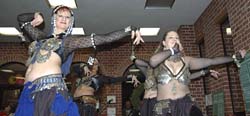 The evening starts building to a climax around 11:15 pm, when the Chesapeake Caledonian Pipe Band and Drums sets off down Main Street to City Dock, trailed by upwards of 1,000 enthusiastic spectators. Following a midnight countdown that ushers out the old year and welcomes in the new, fireworks over Spa Creek will light up the sky for 20 minutes. And partygoers can extend the fun until 12:30 am, when the band and dancers in the City Dock tent finally call it a night.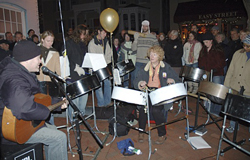 First Night organizers have even figured out a way to beat Annapolis's perennial parking problems. After parking at the Navy-Marine Corps Memorial Stadium, First Night attendees can board free shuttle buses to downtown, provided by the Annapolis Bus Company, Annapolis Transit, and MTA. Riders will then be dropped off at Lawyer's Mall (on State Circle). The shuttles will circulate around downtown all night; the last return trip to the stadium will be at 12:45 am.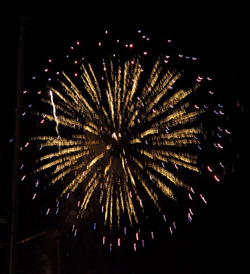 So it couldn't be simpler: For a no-hassle and hangover-free celebration of 2007 that provides a feast for your family's eyes and ears, check out First Night Annapolis. For more information, visit their website or call them at 410-268-8553.