Consider This...Your Pet's Health
By Jimmy R. Hammond, CPA
Pet ownership, for the most part, is an American phenomenon and it's not going to the dogs, as some might say or think. According to the most recent data provided by the American Veterinary Medical Association (AVMA) in their U.S. Pet Ownership & Demographics Sourcebook (2002 Edition) and by the American Pet Products Manufacturer's Association (APPMA) and published in the 2005/2006 National Pet Owners Survey, Americans are pet crazy. The AVMA has the American pet population issue neatly reduced to formulas, although they do caution the users about the accuracy of their data when applied to a community versus the nation. Putting the AVMA caution aside, we can estimate the national, regional or community pet populations from fish to horses. For dog and cat populations, AVMA uses 1.6 and 2.1 pets per household, respectively. Converting our latest estimate of the US population of 300,000,000 people into 112,359,551 households and applying the AVMA averages, we can estimate that there are 180 million dogs and 235 million cats living in our collective US households. The APPMA estimates reflect similar findings. APPMA reports that 63% of all homes have a pet and 45% of all homes have more than one.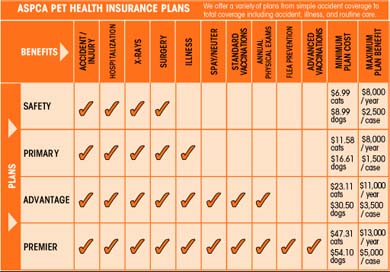 With these pet population demographics and the American propensity to spend, it follows that pets and related pet activities represent a very large and growing business market. APPMA estimates that US pet owners will spend $38.4 billion on our pets in 2006 in the following categories: Food $15.2 billion (39.6%), Vet Care $9.4 billion (24.4%), Supplies/OTC Medicine $9.3 billion (24.2%), Pet Services: grooming & boarding $2.7 billion (7.1%) and live animal purchases $1.8 billion (4.7%). Total pet care is up 54.7% from $21 billion in 1996, according to APPMA.
We might like to think that pet expenditures should be considered discretionary, but most would agree that the 48.6% or $18.7 billion projected for 2006, related to veterinary care and medicines, is anything but discretionary. According to the American College of Veterinary Internal Medicine (ACVIM), during the hundreds of million veterinarian visits a year, at 2.8 for dogs and 2.3 for cats, there are roughly six million new cancer diagnoses in dogs and a similar number in cats made each year. Although I don't have the statistics, nearly every other illness that afflicts humans can now be contracted by your pets and the treatment for those illnesses are just as time consuming, complex and expensive as you would expect from your own personal physician or hospital. To put pet health care needs in prospective only requires one pet health emergency, with a prolonged visit followed by very sad or scared looking pet and a very large bill for services and medications to make you start thinking about health care alternatives for your pets. After reviewing these statistics and years of personal observation, it is clear that our pets have become part of our extended family and for some folks they are alternatives to children, with no fewer rights for care and treatment. According to "USA Today" 30 percent of Americans have taken time off from work to stay at home with a sick pet or make routine visits to the veterinarian for physical exams, vaccines, dental work and other related services.
These routine visits, on average, cost dog owners $211 each year and cat owners $179 each year and for many you can add on an average of $574 and $334 each year, respectively, on surgical veterinary visits for various illnesses and injuries. The average tab per pet for health care per year can easily reach $1,000.
Americans have had several pet health insurance companies available to help with veterinary care and medicines since 1982, although the policies and information weren't readily available to me when I was sitting in all of those waiting rooms over the last 30 years.
Today pet health insurance is well worth the cost for many pet owners. Any one of the primary companies that include VPI Pet Insurance at http://eb.petinsurance.com, Petshealth at www.petshealthplan.com or ASPCA Health Insurance at www.aspcapetinsurance.com can give you the basics of their plan, costs, and approval online. Most plans allow you to receive care without pre-approval from any licensed veterinarian in the US or Canada; some policies have annual deductibles as low as $50, most policies offer discounts for multiple pets, most insure pets from six weeks of age and many with no upper age limit, most reimburse 80-90% of charges paid, many give you up to 6 months to file your claims and most have policy options that cover wellness visits. Most premiums cost considerably less than the average annual estimated costs reported here.
Veterinary Pet Insurance Company also reports that over 900 businesses, including the Weather Channel, GMAC, Navy Federal Credit Union and Chipotle Mexican Grill now offer pet health insurance as part of their employee benefits packages.
With no limit on the type of care your pet can receive from the 74,000 licensed veterinarians, the growing list of pet ailments and the expanding pet population, it is a perfect time to investigate your pet health insurance option.
A sick pet can cause as much trauma for the owners as a sick child. Pet insurance might help you expand the treatment options for your pet and get you through a mental health and or financial tragedy.