So What Do You Drive?
By Martie Callaghan
It's time to say "goodbye" to the stereotypical image of the high-pressure car salesman and no one embodies the antithesis better than Brian Fader, owner of Mercedes-Benz of Annapolis. It may be that consumers are more educated these days; it may be that the luxury car market fosters a totally different approach or it may be both of the above. Nevertheless, at Mercedes-Benz of Annapolis in 2005, it's all about top-notch customer service, which Fader believes is the number one reason that customers return to an automobile dealership.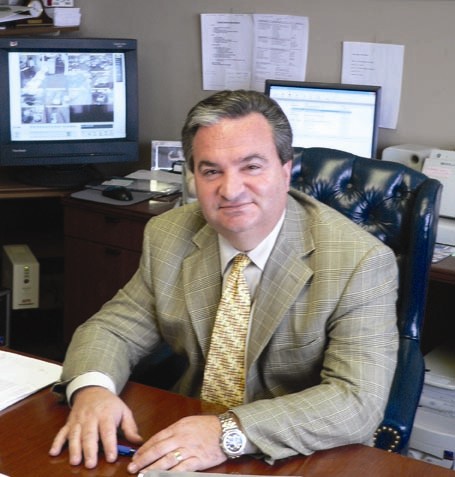 Fader began building his business philosophy at the age of 14 when he went to work for the White Coffee Pot, Jr. restaurant chain. He stayed in their employ for six years, working up to the position of store manager at age 16. After graduating from Randallstown High School in Baltimore, Fader attended the University of Maryland and graduated from Towson State University with a degree in Business Administration/Finance.

The family-owned car business beckoned and, at age 20, Fader was added to the payroll at Heritage Chevrolet in Owings Mills. He rotated through the sales, service and parts departments, working his way up to general manager three years later. Meanwhile, the family was busy expanding the business with the purchase of an Oldsmobile dealership about two miles away, followed by the development of a 13-acre property nearby, where they opened a VW/Subaru/Dodge/Jeep franchise. Fader then became division president of the newly formed Atlantic Automotive Group.

In February of 2000, while Fader was running nine dealership locations, the family purchased the major share of Benson Motor Cars in Annapolis. Three years later, Fader bought out the remaining partner's interest and became president and owner of Mercedes-Benz of Annapolis at the present location on Sixth Street.

Major expansion is on the horizon, as Fader prepares to become the first and only Mercedes-Benz dealer in the country to separate the parts and service department from the sales department. A new, 26,000-square foot building at 1920 Forest Drive will house a 37-bay, totally air conditioned, state-of-the-art service facility with a complete customer lounge including a coffee and refreshment bar, wireless Internet access and the Mercedes-Benz boutique. Once the service department moves into the new building, a total renovation will take place at the Eastport location, making it strictly a sales facility for new and pre-owned Mercedes-Benz cars. The upstairs will be converted to an indoor, pre-owned vehicle showroom and will house between 25 and 30 vehicles. "We hope at that time to carry other pre-owned luxury cars, as well as Mercedes," Fader says.

During his 60- to 65-hour work week, Fader commutes from his home in Pikesville - a trip that, he admits, is getting old. "One of my reasons for wanting to [run this dealership] is that I love it here and I'm a boater," he says. "I've always wanted to live in Annapolis, so we are presently looking for a house." Weekends are often spent on the boat with wife Jodi ("She's very understanding!") and children Brett, 17; Emily, 16; Karlye, 13 and Max, 12.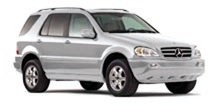 Annapolis, Fader notes, is a very good place for the business. Being the only Mercedes-Benz dealer in town and probably 30 miles from their closest competitor is very different from a town like Baltimore, where two or three competitors could be found within a 10-mile radius. "We find that the Annapolitans are very loyal to the businesses in Annapolis," he says, "and we like to do business with the locals. They promote doing business where you live and you don't often find that. I think it's a fun town with a much more laid back attitude than in Baltimore."

Of course, Fader drives a Mercedes - currently a SL-55, two-door, top-of-the-line convertible. "I've been driving Mercedes for about a year and a half," he says, "since I became involved in this location. I have always had them, on and off. In the car business, you change cars very frequently. I never have one for more than a couple of months." Son Brett ("All he talks about is cars!") drives a Mazda 6 and his daughter Emily drives a Jeep Liberty SUV. "It was their choice," Dad says. "They're all products that we sell."

Mercedes, Fader points out, is one of the safest, best-engineered cars in the world. "They're engineered completely differently from Lexus or Toyota and that changes the whole," he says. "A German car is engineered more to be a driver's car with a stiffer feel and tighter suspension. It's more precise and better handling - really a driver's car. We encourage so many people to take a test drive."

Fader sees Mercedes-Benz taking a larger share of the luxury market in the years ahead because they are getting more into the SUV vehicle and offering more models than ever before. In March 2005, the new CLS-500 will come on the market. It's a four-passenger, four-door sedan that is designed as a coupe and falls in size between the Mercedes E Class and S Class. "It's very sporty but a large type car and absolutely gorgeous," Fader says. "It's a segment-breaking type of automobile which can't be defined as a coupe or a sedan."

Also in 2005, around April, the GSR Grand Tourer will be unveiled. This crossover vehicle, between a sport utility and a minivan will be capable of all-wheel drive and very different looking.

In September/October, Mercedes will offer a new A Class subcompact car under $25,000 and a little smaller than the current C car. "We expect business to be brisk in 2005," Fader says.

Mercedes-Benz of Annapolis, while unique in its approach to customers, is even more unique in its approach to employees. On a mission to attract the brightest and the best, Fader sends company representatives to college fairs and trade schools. "If we hire someone in trade school, we will reimburse them for that schooling and we will also send them to manufacturer's training. We invest in them - not all dealers do that."

After 25 years in the car business, Fader may re-think his former goal to retire at age 55. "I'd like to work less and know everything is taken care of," he says, "[but] I love what I'm doing."