Annapolis Editions
On the morning of May 10, 1940, the last thing Sofie Rijnfeld expected was the sky to start raining paratroopers. She and Jan, her husband of three years, were living contentedly with Jan's six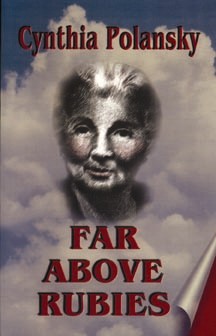 daughters in Amsterdam. As the Nazi persecution of Europe's Jewry escalates, all six Rijnfeld girls are called up for deportation. Rather than allow her stepdaughters to venture alone to an arcane fate, Sofie insists on accompanying them, ignoring the dangerous implications. In Auschwitz Sofie discovers a strength and ingenuity she never knew she had, but can her indomitable spirit keep her daughters alive?

Based on a true story, Far Above Rubies was written by Crownsville resident Cynthia Polansky.

Far Above Rubies can be purchased at www.booklocker.com and other online booksellers, or ordered from any bookstore. For more information, visit www.cynthiapolansky.com.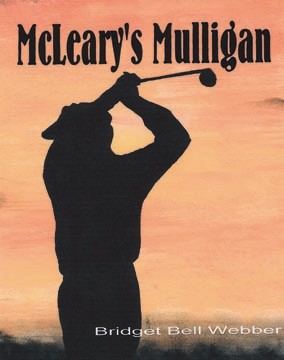 After losing his wife to cancer, Chase McLeary descended into alcoholism and sank his career as a pro golfer. After sobering up ten years later, he is ready to hit the links again. No one wants to represent him or sponsor him until the boys at Trubird Clubs come along. Trouble is, OneSport, the biggest sports management firm around, doesn't want Trubird to succeed either, and they'll stop at nothing to get Chase and his revolutionary clubs off the tour.

McLeary's Mulligan, by Eastport resident Bridget Bell Webber, is a finalist in the USA Book News "Best Books 2004" Award for the mystery/suspense category. To read an excerpt, and enter a contest to win free golf balls, visit www.bridgetbellwebber.com. Copies can be ordered through Amazon or local bookstores.


On Grandpop's Lap is a story about a young boy, named Zachary, who visits his grandparents only to get under his Grandmom's feet. Grandpop tries to occupy Zachary with games, videos and toys until Zachary finally tells his Grandpop he really just wants to sit on his lap and hear his stories.

On Grandpop's Lap is written by Cathy Helowicz and illustrated by Ginger Doyel. Cathy lives near Annapolis with her dog, Kari, where she writes and volunteers for children's organizations. Ginger is an Annapolis resident and also writes an acclaimed history column in the Capital newspaper.

To purchase, visit www.bodkinpointepress.com.


Faced with her husband's infidelity, Ellen Gold must confront her dead marriage. But at 50, she can't figure out where she's been, where she is and where she's going. With humor and intellect, and help from friends who know her better than she knows herself, she finds the strength to take charge of her own life.



Written by Annapolis resident Beth Rubin, who is also the author of three guidebooks to Washington, D.C., Split Ends won a first prize for fiction in the 2001 Maryland Writers' Association annual book contest.

Split Ends is available at www.AuthorHouse.com, www.amazon.com, at Hard Bean Coffee & Booksellers at 36 Market Space in downtown Annapolis, or by calling 1-888-280-7715. For more information visit Beth's web site at www.bethrubinauthor.com.

Book suggestions are always welcome. Email info@insideannapolis.com or call 410-263-6300.
Back