Inside Annapolis | Schools

St. Andrew's
By Kris Angelis
St. Andrew's UM Day School is home to over 400 students in pre-kindergarten through eighth grades. Our facility is located in Edgewater, MD and is a vital part of the Christian ministry of the St. Andrew's United Methodist Church. The school provides a strong academic education within a Christian setting.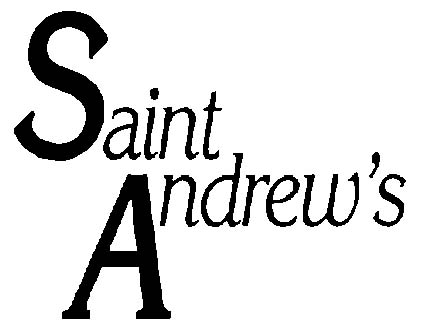 The school is accredited by the Maryland State Department of Education and the Association of Independent Maryland Schools. Our teachers are degreed and the student teacher ratio for preschool is ten students to one teacher, and elementary and middle school class sizes do not exceed 21 students.

"Learning how to learn" is a meaningful
experience at St. Andrew's. Our curriculum focuses on the individual student, encouraging each child to be involved in their education. Our aim is to appreciate the uniqueness of students as the faculty strives to develop independent thinkers and to instill in each student an eagerness to learn that will remain with them throughout life.

Classes in art, music, Spanish, computers, physical education, religion, home economics, and guidance are offered to students. Field trips, assemblies and guest speakers expand the academic program through experimental learning. Values such as respect for peers and adults, consideration for others, responsibility, thoughtfulness, good manners and the "Golden Rule" are stressed. Students and parents are given the opportunity to worship together weekly.

The spirit of the school is one of openness to persons of all religious traditions. We welcome a broad spectrum of religious beliefs and expressions within the wide context of the universal community.

Parents are also an integral part of the school as they support the learning atmosphere by giving of their time and talents. Our Parent Faculty Association (PFA) plays an active role with many volunteer activities, and the organization is responsible for the very highly successful silent auction each fall. Through the PFA's fund-raising efforts, the school has been able to complete two building projects in the last five years. We opened our elementary school building in September 2001, and this past spring the middle-school moved into its new middle school facility.

School-sponsored extracurricular activities are important to the life of St. Andrew's. Our Chess Team has won state competitions and the Robotics Club has also received statewide honors. Each year our students and faculty mount a talent show and musical that showcases our students' efforts and hard work. The eighth grade students participate in Project Citizen and have won local and national honors. Students in kindergarten through fifth grade participate in such team sports as soccer, baseball and girls' lacrosse. Our middle school students are active in such interscholastic sports as soccer, girls and boys basketball, girls field hockey, girls and boys lacrosse and this coming year we are hoping to participate in interscholastic baseball.

Community and outreach programs are part of our program also. This year we are partnering with the Red Bird School in Tennessee and we will help to provide that schools' students with needed school supplies, textbooks, and clothing. Students also contribute weekly to the church's food pantry. At Thanksgiving and Christmas time upper grade classes adopt local families providing them with food and holiday gifts. Younger students join in by supplying needed articles and small gifts for the Angel Tree program.

Please call (410) 266-0952 or (410) 266-6429 to receive more information about St. Andrew's UM Day School or to set up a tour. We have two open house days scheduled for next school year. One on Friday, October 14, from 9-11:30 a.m. and another on Thursday, January 12, 2006 from 7-8:30 p.m. We hope to see you there.