Inside Annapolis | Schools

Severn School
Severn School is proud of its heritage of sound principles and strong leadership. Ninety-one years ago, Rolland Teel established a school committed to encouraging scholarship, promoting good conduct and developing character. The School has grown and changed to meet the needs of the times, but the values that shaped Severn remain the same. It exists to inspire in its students a passion for learning, a commitment to personal integrity, and a sense of social responsibility. From an initial enrollment of only six boarders in 1914, Severn is now a leading co-educational day school of 586 students.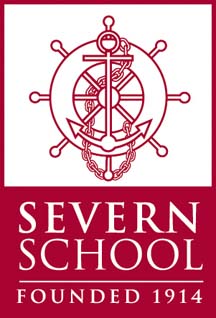 Severn School 's rigorous curriculum—comprehensive in its scope and challenging in its content—and strong emphasis on character development provide the necessary foundation for this education with the goal that our students may thrive and excel in a highly competitive world.
Learning experiences include such opportunities as a biological study program in conjunction with the Bermuda Aquarium and a two-week independent internship in a selected profession for seniors. A unique program known as Life Skills provides students with a peer-to-peer support system facilitated by trained counselors. Through Life Skills, students explore a vast range of issues including stress, sex, and substance abuse. The fundamental principal behind this successful and popular program is that by carefully examining the issues most relevant to their lives, young people will be better prepared to make informed decisions.
It is our belief that personalized attention is crucial in guiding students as they discover their talents and true potential. That is why Severn is committed to maintaining our typical 12-to-1 student teacher ratio. Faculty members know the individual strengths and areas for improvement of their students and teachers often meet to discuss how best to tailor a particular student's overall curriculum to suit the student's needs.
A significant aspect of Severn's excellence is the strength of the athletic program. The School's history is overflowing with stories from the playing fields. The belief that athletics teaches important lessons about sportsmanship, teamwork, and cooperation is one that has prevailed since the very founding of the School. Presently Severn boasts that it fields 33 teams each year with 96 percent participation from the students, many of whom are multiple-sport athletes.
Severn 's art programs have quietly evolved into something remarkable and noteworthy. Creative energies are nurtured and encouraged through music and art classes as well as dramatic productions. Severn School believes that exposure to the arts broadens horizons and opens the minds of students to new experiences and possibly to the discovery of hidden talents. Likewise, through their involvement and support, it is clear that parents consider a strong arts program a vital part of the secondary school experience.
Severn knows that preparing students for tomorrow's information environment is critical to their success. The curriculum drives the use of technology, enhancing learning and encouraging collaborative, resourceful thinking. Students use technology to assist them in solving problems and finding solutions, such as exploring particle physics through the use of computer models and simulations or when the eighth graders learn about the stock market by managing a fictional portfolio with financial tracking software.
Activities outside the classroom are equally important to the Severn experience. Students participate in such things as the Oratorical Society, through which they hone their public speaking skills and compete in local, state, and national speech contests or the Mock Trial Team which addresses a single case for the entire season, debating before circuit court judges and arguing both for the defense and the plaintiff.
At Severn School, teaching is more than a profession, it's a passion—a passion that motivates students to learn and succeed. Beyond their work in the classroom, teachers lead clubs, enrichments, activities, and coach teams. This is an important contribution to the strong sense of community at the School, as it allows the students to interact with the faculty in different ways. As one teacher observed, "...the students see you're not just a voice in the front of the class—you're a person. And, of course, we get to know more about the students, too, seeing them in other situations."
It is often noted that there is an evident energy and warmth shared between the students and faculty at Severn. Their mutual satisfaction in being here gives the School a vitality that sets it apart. This spirit extends to the entire Severn family—whether it's parent volunteers working to enrich the student experience, alumni welcoming graduating seniors into the Alumni Association, or teachers working together, often across grade levels and divisions, developing new curricula.
The spirit which is so strong within the School community also extends into the surrounding communities. Middle School students prepare and deliver meals, conduct food and clothi ng drives, and share holiday cheer for organizations like local hospitals, homeless shelters, food banks and nursing homes. The Upper School students have a requirement of community service hours to fulfill each year, yet many students go above and beyond that requirement.