Inside Annapolis | Schools

Rolling Knolls Elementary
Aptly named, Rolling Knolls Elementary School sits back in a quiet community of rolling hills surrounded with old-growth trees of many varieties and quiet streets. The school was built in 1963, when the community was developing and families were looking for a peaceful, small neighborhood in which to raise their children. The Rolling Knolls community has maintained that ambiance even with the hustle and bustle of a large shopping center, restaurant park and numerous businesses a stone's throw away. Although originally a school where all its students were walkers, it now houses a diverse population from many surrounding communities. Each morning the buses drop off our students, some with sleepy faces, eager to start a new day with their friends and favorite teachers. The teachers and staff greet them with smiles and good mornings and a desire to make a difference each day in those young lives in some small way.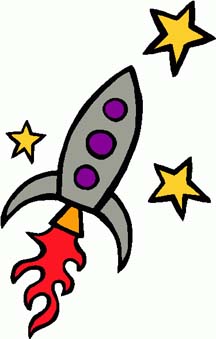 One of our goals at Rolling Knolls Elementary is to encourage our students to be the best they can be. Each morning as part of our day, the children recite the RKE Promise: to be respectful, responsible, safe and prepared. We encourage them to follow this promise through a program called PBIS (Positive Behavior Interventions and Support). Children are rewarded with "Gotcha" tickets for following the RKE Promise. The tickets can then be redeemed for fun items from a weekly " Gotcha" cart or saved for purchasing items at a school-wide flea market. The teachers and staff also plan monthly events to reward those who have earned the tickets. These may include extra recess, ice pops, movies and popcorn, etc. The children work very hard to be included in these events. What a great way to focus on positive behavior.
At Rolling Knolls we also offer a variety of extra-curricular activities that appeal to the varied interests of our student body. Art Club is one of the activities enjoyed by many of our creative children. They have designed painted ceiling tiles which they have then sold in the community. All monies raised have gone to charity. Last year, the money went to the tsunami victims and so far this school year they have raised close to $500.00 for victims of Hurricane Katrina. If you would like to see some of the artwork you might make an appointment with our school. Many of our classrooms have a painted ceiling tile designed with the personal interests of the teacher in each room.
Another creative outlet for children of all ages is music. Thanks to our music teacher, we have a rich chorus program for our 4th and 5th graders. They present two magnificent programs each year which in turn inspire the younger children to look forward to their chances of joining the chorus in a few years. However, they do not have to wait to perform because they have their own programs each year and these programs are a delight to see. Not to be outdone by our chorus, our band and strings students present two programs each year. What a joy to watch the growth of the children as they move through the program from 3rd to 5th grade. Many of them become quite accomplished musicians.
For some of our students, the opportunity for leadership is what suits them best. To help them hone their skills we have a Human Relations Committee that works throughout the year on many projects—food collection, relief efforts, as well as any current community need. Safety patrol also opens opportunities for students to assert themselves in positive ways to encourage the best behavior in others. There is also a group of Student Ambassadors who assist new students in finding their way around our school. The Ambassadors help those children feel welcome to Rolling Knolls.
Rolling Knolls started out as the center of a small, tight-knit community and, even though our boundaries have grown, it is still the heart of the community. It is the chosen meeting place for scouting groups, sports teams that use the indoors and the outdoor fields, the local community association, square dancers, craft clubs, and staff development.
It is any wonder that Rolling Knolls is academically successful? If a school can appeal to and provide for the diversity of its students, school is a place they want to be. If that same school also has a staff of highly qualified educators whose main goal is to provide the best instruction for all children each day, those children will learn. When a school has a staff of highly qualified teachers, supportive parents, enthusiastic learners and the strong backing of its community, it can't possibly be anything but the "best it can be."