Inside Annapolis | Schools

Naval Academy Primary School
By Madelon Norbury MacDonald
Have you ever been curious about the Naval Academy Primary School? NAPS began almost a century ago as a nursery school for children of Naval Academy faculty and staff, both military and civilian. From the school's inception in 1916, it was housed in different locations at the Naval Academy until 1949, when the school moved across the Severn River into a building that once housed a bachelor officers quarters and later an officers' club annex. The school continues in this delightful Greenbury Point location on Mill Creek, surrounded by the Naval Academy Golf Course.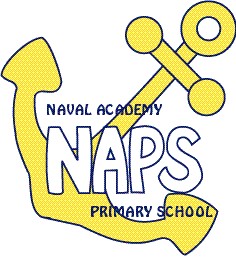 Today, NAPS is a complete elementary school, comprising preschool through fifth grade, with a student body of about 275 children. The school also provides before- and after-school care.

A big advantage of a small student body is that the school director, Devon McDonald Clouse, knows each child personally. Rain or shine, Mrs. Clouse and three of her staff members are at the front of the building each morning to open car doors and greet the children by name as they alight for another school day at NAPS.

Small classes also add to the desirability of the school. In addition to the traditional classroom teaching, special classes include conversational French, computer instruction, art, music, physical education, and library. The library, overseen by a full-time librarian, contains approximately 6000 volumes. The computer lab is equipped with 24 iMacs, and each first- through fifth-grade classroom has a computer; all computers are connected to the Internet. NAPS offers after-school enrichment classes in diverse subjects such as Junior Great Books and karate.

NAPS is a private nonprofit organization that is independent of the federal government. Occasionally, when space is available, application is open to others. The school's primary mission is to serve the children of military and civilians at USNA and Naval Station Annapolis.

Those military connections have never been more evident than during the past two years, as students and teachers bade farewell to several NAPS parents headed for duty in Iraq. One day in March, third grader Kate Gonsalves came to school with a request from her father, a Marine officer serving in Iraq. Major Gonsalves had written home that his group had the building materials required for a school reconstruction project but no school supplies. Once Kate's teacher, Elizabeth Smith, put the word out, donations poured in. Students brought crayons, paper, pencils, and scissors along with toiletries, hard candies, toys, and clothes. On an April afternoon, Mrs. Smith's husband, MUC Bruce Smith, arrived at NAPS with packing materials and four midshipmen in tow. The mids, along with Kate and her classmates, made short order of packing and sealing twenty-six large boxes. A short time later, the boxes were on their way to Iraq. Major Gonsalves gratefully acknowledged the contribution, writing, "We were greeted with smiles of appreciation as we handed out the precious gifts that you worked so hard to gather, pack, and ship more than 7000 miles away. Words cannot describe how thankful these Iraqi families are for your help.I can tell you that there is no better feeling in the world than to see a child's face light up when we hand him (or her) a new pair of shoes or a new shirt." He signed the letter, "God Bless & Semper Fi, James Gonsalves, Major USMC"

For some years, it has been the practice for foreign exchange officers stationed at the Naval Academy to enroll their children at NAPS. This past year saw students from France, Italy, England, Japan, and Mexico. These students and their parents add a welcome international flavor to the school.

The school follows the Naval Academy calendar, which means always being the first school in Anne Arundel County to begin the new school year, usually during the third week of August. The students are not happy in August, but when May rolls around, they are overjoyed to be the first ones out for the summer. Highlights of the school year that delight parents, students, and faculty alike are: the beautiful Christmas Pageant each December; the Mardi Gras play and parade on Shrove Tuesday, sponsored by the French teacher; and Blue and Gold Day, a spring day filled with myriad old-fashioned competitions such as tug-o-war, three-legged races, and relay events.

You are invited to visit the school's Web site at www.napschool.com where you can get detailed information about the school, including access to its handbook. You may communicate with the school by e-mail: administration@napschool.com; by U. S. Mail: 74 Greenbury Point Road, Annapolis MD 21402; or by phone: 410-757-3090.