Gunston Day School
By David Henry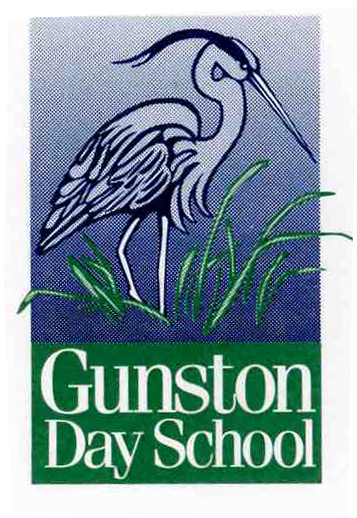 Located on 32 waterfront acres in Centreville Maryland, Gunston Day School is anything but ordinary. Founded in 1911, in the home ofMary and Sam Middleton, Gunston transitioned into an accredited girls' boarding school with the onset of World War II. As the Eastern Shore population grew, Gunston became a coeducational college preparatory day school reflecting the needs of the surrounding counties. Though the campus has seen many modernizations throughout its long history, the original Victorian Middleton house is present on campus today where it serving as a reminder of the school's long standing academic tradition. Today, Gunston boasts a six-to-one student to teacher ratio and a student body of 150 highly motivated young men and women in grades 9-12. Given the quality of the faculty and the individual attention they devote to their students, it is no wonder that Gunston graduates enter college thoroughly prepared for academic, athletic, and social challenges.
While Gunston's unique history is certainly a defining piece of the extraordinary education it provides for its students, the true spirit of the school emerges in the relationships formed between the students and the teachers. Born from the boarding school tradition, Gunston Day School has held on to much of the character, sense of community, values, and focus on the whole-student that are usually found only in a boarding school. This results in a school-wide tone where students feel secure to take the risks necessary to grow and mature into confident students.
Gunston's traditional curriculum is designed and sequenced, from introductory courses through advanced placement, to prepare students for the rigors of college. Beyond the in-class program, Gunston has several additional components that uniquely provide students with experiences in the style of learning usually not available until college. Most notably, these additions include In Celebration of Books and In Celebration of Math. In an effort to offer students the finest practical experience in critical reading and creative writing, Gunston invites a variety of national authors to present day-long workshops for students. In recent years, Nathaniel Philbrick, Christopher Tilghman, Gregory Kane, James Reston Jr., Tim Junkin, and Richard Ben Cramer have all made appearances. In Celebration of Math features a variety of architects, engineers, surveyors, and pilots who offer valuable insights into the practical and theoretical applications of the mathematical sciences.
To balance these academic pursuits, students at Gunston Day School choose from an expansive range of extracurricular activities. With fifteen Varsity and Junior Varsity level team sports and five non-team sports, Gunston accommodates a variety of athletic interests. The athletic department includes field hockey, soccer, basketball, lacrosse, tennis, golf, swimming, sailing, and crew. Gunston's unique waterfront campus allows the sailing and crew teams to practice from their own floating docks in fleets of 420 sailboats and Vespoli rowing shells. For those students who do not wish to participate in team sports, Gunston offers recreational tennis, dance, and physical training. Artistically inclined students thrive in Gunston's art studios or act in the Gunston Players' drama production, join the school's chorus, or participate in "open mic" nights offered by the music department.
While any school can offer science, history, and English, it takes a school like Gunston to teach students to think like scientists, research like historians, and write like poets. Gunston Day School is committed to fostering a supportive and challenging environment where the art of learning is practiced by encouraging critical thinking, creativity, and self-discipline. It endorses a student-centered philosophy that encourages achievement and personal growth by emphasizing the balanced development of the whole student. For more information on Gunston Day School, please visit our website www.gunstondayschool.org or contact our Director of Admission, at dhenry@gunstondayschool.org or 410-758-0620.