Inside Annapolis | Schools

Chesapeake Academy
By Marcia Hague
Imagine a school where every student shakes the hand of the school's Head to start the day. Dave Michelman of Chesapeake Academy is just that Head. And why does he greet students each morning with a handshake? Because, "while it's critically important to understand academics, it's equally important that the children understand how to treat one another." For Mr. Michelman, and in turn Chesapeake Academy, students, from pre-school to fifth grade, must learn the importance of being in a community, making both intellectual and personal connections. In being aware of their developmental needs, the school is able to craft appropriate, differentiated programs for them.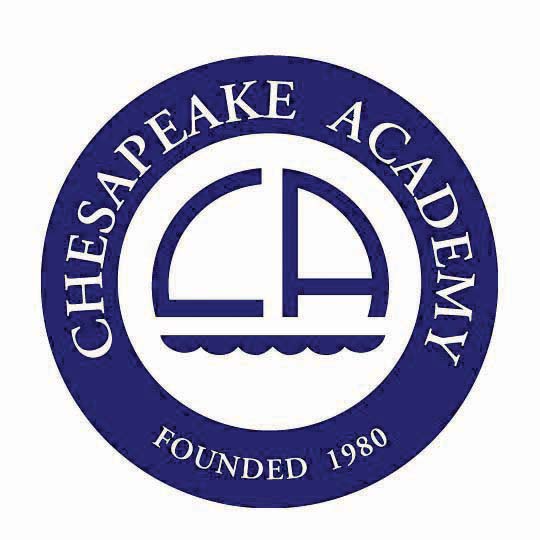 Within the framework of a supportive and open community, young learners are challenged with a developmentally appropriate academic program. Chesapeake Academy realizes that learning takes place at the intangible juncture where a child simultaneously feels safe and challenged. The school also realizes that students must master the basics, but they must be able to do more. They need to access, analyze and evaluate information and then communicate their ideas coherently, through written language, speech and the utilization of multimedia techniques. By shaping critical thinkers, Chesapeake Academy students approach problems with a wide variety of tools.

The School further enriches its students through its emphasis on the arts. In a world where the arts are increasingly de-emphasized and degraded, it is essential to be mindful of the important role they should play in a well-rounded curriculum and a meaningful life. By providing experiences in art, music and drama, and interweaving these arts into the classroom experience, our students learn to express themselves in a variety of ways-vocally, visually and dramatically. They move to the next stage of life possessing the invaluable ability to think creatively and approach problems from a variety of perspectives. Chesapeake Academy realizes that the ability to create and appreciate art is one of the elements that make us uniquely human.

Chesapeake students are taught to understand and meet their responsibilities to themselves and others through their daily interactions and through service. They come to understand the importance of their contributions to the community. They learn that they can make a difference in improving the lives of others.

In conjunction with the school's philosophical approach to educating the entire child, Chesapeake has recently completed a successful Capital Campaign, enhancing its entire physical facility. In addition to a brand new gym, construction has started on an in-the-round theatre and enhanced and expanded classroom space. All of this means the school is better equipped to fulfill its teaching goals. The school has built an even stronger foundation upon which its students can raise their framework for a lifetime of learning. Chesapeake Academy is a unique and exciting place. By combining a nurturing climate with rigorous academic expectations, it is creating tomorrow's scholars and leaders while ensuring its students are happy with their todays.