Inside Annapolis | Schools

Aleph Bet Jewish Day School
By Nan Jarashow
"It's a hidden gem." Aleph Bet Jewish Day School is often described by those familiar with the School as a tiny treasure within the area's private school community. Located not far from the center of Annapolis, for nearly two decades Aleph Bet has been teaching writing and respect, vocabulary and values to elementary school children from all over Anne Arundel County. During a normal school day, students read novels and write stories. They learn math facts and apply them to practical problems. They care for lizards and crickets as they learn about food webs. They board a replica of the Ark at St. Mary's City during a state history unit. They play tunes on the recorder or keyboard, practice ball skills and forward rolls, and design collages. In addition, they acquire speaking and reading fluency in modern Hebrew. They explore traditional interpretations of Bible text in order to develop personal understandings of the sacred stories. And they tune in to the rhythms of the Jewish year as they celebrate holidays and festivals.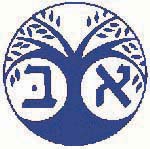 Aleph Bet's small size gives the School an cozy, family-like feeling. With classes of no more than fifteen students, teachers are able to forge close personal bonds with the children. It's possible to modify instruction to meet individual interests, strengths, and needs. As students perform in all-school plays, serve as leaders for morning prayers, and defend their opinions in intimate classroom discussions, the children develop confidence that carries them on to success when they enter the wider world of middle school.
Aleph Bet was established in 1989 by a group of parents and rabbis from five area synagogues, representing the wide spectrum of Jewish belief and practice that characterizes the Annapolis community. The founders' dream was to offer local children an opportunity to pursue a challenging general studies program—comparable to the best of the area's independent schools - while learning the history, values, and language of their Jewish heritage. From the beginning, Aleph Bet has been a model of cooperation; families from diverse Jewish backgrounds have worked side by side to establish and then maintain this unique learning community. Students absorb the fundamentals of Judaism that transcend denominational divisions. At the same time, they learn to appreciate and respect the variety of customs that distinguish home and synagogue traditions.
The School's fundamental mission is to educate young Jews. However, small classes, high academic standards, foreign language instruction that begins in kindergarten, and a nurturing values-centered environment are features that attract families beyond the Jewish community. In recent years the student body has represented a diverse population that also includes Indian-, Chinese-, and African-Americans.
Originally occupying just two classrooms, Aleph Bet has grown and spread; the School now spills over its five classrooms and into a portable. Recognizing the need for enlarged and enhanced facilities, the School's Board of Trustees has initiated plans to build a new structure. Architect's plans include larger classrooms, a library/media center, a science and art room, a multi-purpose great room, and an office suite. A strong base of Aleph Bet's founders and supporters makes up the core of a capital campaign committee.
On the first day of school, countless parents told of children eager to be back, to return to the place where they find so much joy in learning and in community. As a second grader said, "I love lunch. I like birkat hamazon (grace after meals); it is a good prayer. I like sitting by my friends. I like to be together!"