The Story of Weems & Plath
By Joseph Patrick Bulko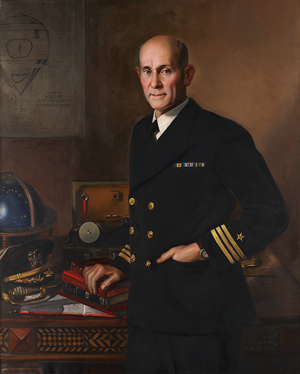 Long before the invention of the satellite Global Positioning System, sailors traveled the seas with little more than the stars and sun and courage to guide their journeys. Captain Philip Van Horn Weems, a 1912 graduate of the U.S. Naval Academy, focused on improving navigational techniques and devices.
In 1919, Weems was promoted to Lt. Commander and assigned to the destroyer USS O'Brien. Weems and the crew of the O'Brien were a part of a historic transatlantic flight in May of that year. The NC-4 Curtiss Flying Boat crossed the Atlantic Ocean from May 16 to 27, guided by 20 ships at 50-mile intervals along the route. Weems was one of the Navigators charged with calculating his ship's exact location, and thus helping to guide the aircraft across the vast waters.
Weems realized, however, that attempting to navigate a plane by sight alone was fraught with difficulties, including fog and cloud cover. While ships didn't rely on landmarks, but on complicated calculations based upon celestial bodies, air crews could not spend the time working out difficult computations. Even then, in the early days of navigation, planes just went too fast.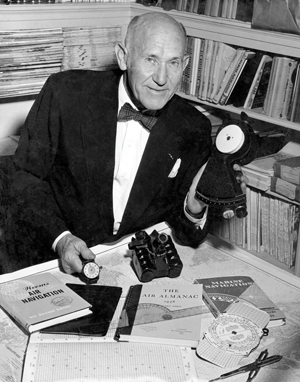 While teaching navigation at the Naval Academy from 1924 to 1927, Weems continued to think about air navigation. An illness laid him up for a while, and he took advantage of his recuperation as a time to complete his work. The Weems System of Navigation used the same calculations that had always guided ships, but organized these calculations (already computed) into an easy-to-read table. By eliminating much of the work of making these calculations, navigation could be done faster and more accurately. He also invented a special watch—the Second Setting Watch—for the accurate determination of Greenwich Mean Time, a particularly important part of celestial navigation. He even made modifications to that old stand-by, the sextant, making it a faster and more reliable instrument as well.
With the help of his wife, Weems began to market his system. He provided correspondence courses and sold navigational instruments, and later was sent on an official mission to Washington , D.C. to train Colonel Charles A. Lindbergh in the Weems System of Navigation for his upcoming round-the-world flight.
In 1933, Weems retired from the Navy, but continued his work in navigation. He moved his company back to his hometown of Annapolis , and in 1961, at the age of 71, he was called back to active duty in order to teach four young ensigns about space navigation.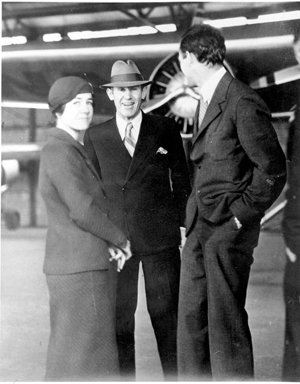 The story of Weems & Plath began when Weems established his company. The Plath half of the company's name refers to C-Plath, a German maker of fine commercial sextants and magnetic compasses. By 1953, a working relationship with Weems had been established to market and sell C-Plath's array of high quality marine instruments.
Peter Trogdon, president of Weems & Plath today, was introduced to the company about 12 years ago when he worked for what is now known as Northrop Grumman. The company had acquired Weems & Plath, and placed it in a division managed by Trogdon. A couple of years later, when the division was being divested, he was able to negotiate the purchase of Weems & Plath.
"It just happened that when it came for sale that it was something I was passionate about," he explained. "I have a real love for the products, and what we're doing here, and the people that are here."
Though the company could be located almost anywhere on the planet, "these people we have here are so knowledgeable, so dedicated," he continued. "We're not just a warehouse where there's product in, product out. There's a lot of production work going on, and talent about servicing and repairs, as well as assembly, and people who know how to buy this and know what they're buying. It would be far riskier to take this away from here. We're close to our customers. They walk in all the time."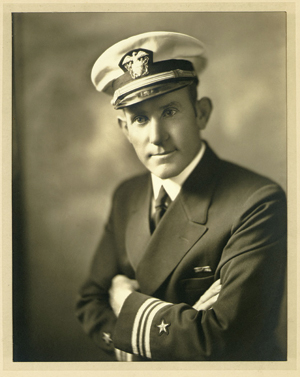 Today, the company produces a full spectrum of precision marine instruments for pleasure boaters, commercial vessels, cruisers, serious yacht racers, and the military. These include brass nautical clocks and barometers, navigation tools, high-end oil lamps, Imray books and charts, binoculars, children's books, and more.
"If someone wanted an oil brass lamp for their home, or a nautical lamp for their boat or their home," Trogdon said, "we probably have 250 to choose from. Nobody has that kind of [selection]. That's just what we do."
Navigation tools sell the most units, and expensive clocks and barometers are biggest sellers in terms of dollars. The company's beginnings were rooted in navigation tools—parallel rules, plotters, etc. "We're selling these more than ever," he said. "We sell hundreds of thousands of navigation tools every year."
Trogdon said it is a niche business, and "we're really big at what we do. There's probably no one in the world that sells as much of this stuff as we do, and has been doing it as long as we have. We're the largest traditional navigation tool manufacturer."
With a staff of 25 employees, Weems & Plath offers few overt clues of its multinational clout. The company has factories and distribution channels scattered all over the globe. Its humble Eastport facility consists of administrative and sales offices, a small workshop, and a relatively large storage area for the shipments of parts and products from overseas.
Weems & Plath has two main places where products are made—Europe and Asia . In Europe, they come mostly from Germany and Switzerland , with some from Denmark and Italy . "These companies are older than we are—over 100 years," Trogdon noted.
"We have a core of products coming from both China and Taiwan ," he continued. "It's not always about cheaper. We're trying to get the best value. We're always trying to get the highest level of quality. The labor is cheaper, but the quality is real high. These metal workers are really good. So, we've got our tooling there, and we design our products in conjunction with them."
Weems & Plath sells through boat supply retailers. "We have about a thousand stores we sell to," he said. "Some of them order hundreds at a time." Primarily located near salt water, locations of stores include "everywhere in California and down through Mexico and a few places in Chile . We do foreign navies and coast guards, commercial fleets, and a lot of yacht businesses."
The company has a large stockpile of parts. "We can service anything back about 20 years," Trogdon noted. "Most of our products have a lifetime warranty, so we'll take care of it."
Yet Weems & Plath continues to look forward, even as they maintain older products. "We do design work here, and we have engineering staff that we use in different places to help us," Trogdon said. "We also have inventors come to us with their ideas. There's pretty significant opportunity for innovation. We come out with about 15 to 20 new products every year."
Weems & Plath has a New Product Committee consisting of key people who review all ideas for new products. "Every month we sit down with the committee, and we have a list," Trogdon explained. "Some of those products never get made. They're on that list. They're ideas. Some move right to the top quickly, and some take years. Some get done and nobody wants one, and that's a total failure on our part because we put it through all these steps. Ninety percent—9 out of 10—are successful. Some are successful for a lot of years, and some are successful for a shorter period of time, for whatever reason. Obviously, our goal is for a product that really performs and lasts a long time, and has a great track record in terms of sales."
The market for navigation tools? "The primary market for this will be the yachtsman," he said. Day sailors who are always in sight of their port do not do a lot of navigating. "They just try to avoid the shallow water." Navigation is important for longer excursions, especially to unfamiliar areas. "Most people today have GPS, but they have paper charts as a backup. You can locate your GPS position on the paper charts using these tools."
Weems & Plath also provides a customized engraving service. "This has been a huge benefit to the company," he said. "Yacht clubs and corporations want a nautical gift, but they want it customized. We're doing a lot of that. People come from the neighborhood, all the churches come, the city, and the Naval Academy —with all kinds of projects."
The marine instruments business is very dynamic. "There are new factories to see," Trogdon explained. "There are new products coming out. There are new markets to go after—like the corporate market, the engraving market. Our sales overseas are growing. We're trying to do more and more business overseas throughout the product range. I'm traveling into Europe to expand our sales efforts, and visiting factories at the same time to try to get better production, better quality, better finishes, better accuracy."
He continued: "There's the dynamic of having 25 people managing the brand, trying to get the sales out the door, with no mistakes in shipping, at the right price. The people buying it, do they see the value and are we selling it at the right price? There's always constant change. To think that you can sit still and rest is the beginning of the end."
Trogdon concluded: "For me, it's how hard do I want to push myself? You gotta create some balance. I ride my bike to and from work most of the year, from Severna Park , because the fresh air and exercise is a great thing."
Contact:
Peter Trogdon, President
Weems & Plath, Inc.
214 Eastern Avenue
Annapolis , MD 21403
Web: http://www.weems-plath.com
Email: trogdon@weems-plath.com
410-263-6700 x16