Jimmy's Favorite Sites

As we enter the New Year, it is hard to ignore the real estate market whether you are a player in it, you want to be a player, or you are just plain curious. Whatever your reason for keeping up with the real estate market, you need to add www.zillow.com to your favorite sites list. The mapping feature is particularly cool. When you type in an address, the map image Zillow displays include properties overlaid on the topographical map with their individual assessment values . These data might be helpful in setting a sale price, making an offer on a new home, or gathering data to protest your tax assessment. You can create a web page for your home and list your home for sale if you are inclined to tackle a home sale on your own. Tips, trends, and techniques are available as well. A companion site that links you directly into the Maryland state assessment system is www.mdp.state.md.us/webcom/index.html. With these two sites available 24/7, you'll be informed and ready to take on any real estate transaction or at least make sense out of the news reports that say the sky is falling...not!

How many of you treated yourself or received one of those new Keurig single-serving coffee makers as a holiday gift? We adopted the K-cup coffee-making system over the Pod system a couple of years ago in the office. Shortly after that, we replaced our coffee maker at home with the Keurig and have given them away as gifts several times. There is something special when you can pop open the Keurig machine, drop in a K-cup, and brew a fresh cup of coffee in seconds. It is a bit awkward finding the coffee locally, but that is no longer a problem since we found www.coffewhiz.com. At Coffee Whiz we found about 100 different flavors from Green Mountain, Timothy's, Dietrich's, and Gloria Jeans, to name a few.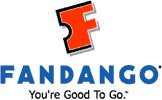 We purchase almost all of our movie tickets online at www.fandango.com or at www.mobile.fandango.com. The movie review information, show times, and ticket sale data are always up-to-date and now they have added live ticketing for sporting events, concerts, and theatre as well. We have printed out our tickets at home, a new feature, but I find the kiosk machines are quicker and more efficient at this process. Expand your internet skills and avoid lines, buy your next tickets online. You won't regret it.

Have you seen the new Samsung BlackJack® telephone at www.samsungblackjack.com now available through www.cingular.com? This 3.4 ounce unit is loaded with Microsoft Windows Mobile 5.0, Outlook synchronization, Qwerty Keyboard, Cingular video and music options, 1.3 mega pixel digital camera, Bluetooth 2.0 connectivity, 3G high speed internet access, and it's a quad band telephone. The resolution of the screen is remarkable, the operation is fairly intuitive, and according to one independent tester who gave it the vault test, "it was the best". The vault test is a room in the basement of a large office building where cell signals seldom get in or out. I agree with their assessment, except for several dead zones around Annapolis. Not even this fantastic little unit, which I now have, can get through those zones. I have said this before and still say it today, "this might be your next phone, but not your last." I will add that I want nothing more from a cell phone. At $200 it is not cheap and you have to add the data/internet option, but nothing more is needed or wanted from a cell phone today. I'll check back with you later.