In Memoriam
Marion E. Warren
June 18, 1920 - September 8, 2006
"From the farms of rural Missouri where he grew up, to the deck of a skipjack plying the choppy waters of the Chesapeake, Marion Warren has borne witness to his time and his place—and we are all the richer for his vision."
– Mame Warren
One day in 1980, when my (now) husband, freshly graduated from photography school and pounding the pavement to try to launch his (then) fledgling photography career, found himself standing in the Maryland Avenue storefront gallery of Marion Warren, the renowned photographer's wife, Mary, took him under her wing. She phoned her husband at home, and Warren unhesitatingly said to send the visitor over. The affable and approachable Warren graciously welcomed the tenderfoot into his home studio, critiqued his student portfolio, talked shop, and sent the young Warren-wannabe on his way with a few more leads in his pocket and a boost of encouragement in his step. Years later, the young photographer returned to Annapolis to create a portrait of his plainly-dressed mentor. Warren's fly-away hair needed cutting. "My children tell me it's too long," he remarked. "But I like it this way!" He joked that he looked more like Albert Einstein every day, and quipped "I've never worked for a living, I've always made pictures."
This is the sort of man that Marion Warren was, and this is the sort of legacy-one marked by quiet dignity, with a wink of passion and a twist of genius thrown in for good measure-that he richly leaves behind. Born in Montana in 1920, Warren grew up in rural Missouri. Early in his career, he was employed by the Associated Press, the U.S. Navy, and renowned yachtsman, Carlton Mitchell. In 1948, he opened his own portrait and commercial studio in Annapolis, and began taking photographs for various magazines and architecture firms. He served as the official photographer for the state during the McKeldin administration, amassing a huge collection of stock images that was eventually titled, "Maryland Illustrated." For more than half a century, the celebrated photographer who became known as "the Ansel Adams of the Chesapeake" chronicled the history and culture of the Chesapeake Bay region.
One role of a true photographer is to offer a fresh perspective on our world. Whether shooting a newly-discovered subject or familiar scene, Warren had an extraordinary eye for seeing art in everyday life. Always on the lookout for a novel vantage point or a new vista, often with results that were no less than arresting, his favorite elevation was about twelve feet up. Hence, he constructed a wooden platform on top of his van. In his younger days, he would scale a ship's mast or climb a bridge piling to find the right angle.At age 83, he took a photograph while perched on the ledge of the roof of an Annapolis hotel ("Don't tell my kids about this," he warned his assistant.) "For me," he said, "a photograph really succeeds if it can explain its subject completely."
By 1976, Warren's photographic collections grew into books. He discontinued doing commercial photography and began creating books and distributing his images on posters, notepaper, and Christmas cards. Some of his early books were compilations of old photographs from the collections of museums, historical societies, and individuals.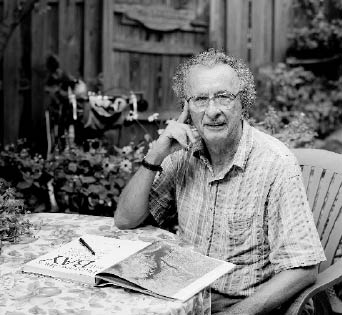 Warren was especially interested in depicting environs and people around the Chesapeake Bay. As a master printer, unrivaled in his darkroom skill, he produced images reflecting a singular vision and respect for the Chesapeake region. His daughter, Mame Warren, once said, "Because I was born here, I take the uniqueness of the Bay for granted. But my father never has. In 1984, he decided to 'save the Bay' with his camera." Marion and Mame spent a decade documenting the life around the Chesapeake. In 1994, they published Bringing Back the Bay: The Chesapeake in the Photographs of Marion E. Warren and the Voices of Its People, a handsome compilation of hundreds of Warren's black and white photographs from almost five decades. Maryland State Archivist, Edward C. Papenfuse, called it "a masterpiece of imagery and persuasion . . . that no one else could [do]." In 1987, Warren donated his Maryland Illustrated and related collections-more than 100,000 black and white negatives and prints, including a large numer of copy photographs of vintage prints-to the Maryland State Archives, where the Marion E. Warren Collection forms the backbone of his legacy and of the photographic collections at the Maryland State Archives.
In his last decade, despite failing health and the death of his wife in 2003, Warren remained focused on his lifework. When his larynx was removed in 2002 he grew a scraggily beard to cover the stoma (I can just imagine him saying, "I like it this way!"). He collaborated with business partner Joanie Surette and State Circle gallery owner Katherine Burke to market and exhibit his work. A successful association with photographer and printer, Richard Olsenius broadened Warren's portfolio by digitally remastering aging negatives and producing new archival prints, both in black and white and color. "He kept raising the bar, showing you can be creative well into your 80s," Olsenius said. "He proved to me that the creative drive does not have physical limits." Olsenius recently launched a new online gallery of Warren's work at www.americanlandscapegallery.com.
Warren's archived work is a preserved record of the Bay and its people. The Annapolis Publishing Company (www.mewarren.com) houses a collection of Warren's silver gelatin photographs, exhibiting more than 100 of his signed, archival, matted and framed prints. Bay writer Tom Horton says, "Anyone who wants to know the Chesapeake must include a look through Marion's legacy of black and white photographs."
One of the last picture-taking excursions Warren made while working on Bringing Back the Bay was down the James River to Norfolk. "When we got back at the end of a long day," Warren recalled, "our skipper said, 'You know I've lived on this river all my life, and you showed me things today that I've never seen before.' That's the whole idea behind making a good photograph."
Marion Warren: COLOR
Annapolis Photographer, Marion Warren, most known for his black and white photography, exhibits rarely seen color photographs in the Balcony Gallery, Third Floor, 801 Chase Street, Annapolis. Through October 20, 2006.
Books by Marion E. Warren
Warren, Mary G. and Warren, Marion E. Annapolis Adventure. Baltimore: Vinmar Lithographing Company; 1970.
Warren, Marion E. and Warren, Mame. The Train's Done Been and Gone: An Annapolis Portrait 1859-1910. Boston: David R. Godine; 1976.
Everybody Works But John Paul Jones: A Portrait of the U. S. Naval Academy. Annapolis: Naval Institute Press; 1981.
Baltimore When She Was What She Used To Be: A Pictorial History 1850-1930. Baltimore: Johns Hopkins University Press; 1983.
Warren, Marion E. and Mame. The Eye of the Beholder: Photographs by Marion Warren. Annapolis: Maryland State Archives; 1989.
Bringing Back the Bay: The Chesapeake in the Photographs of Marion E. Warren and the Voices of Its People. Baltimore: Johns Hopkins University Press, 1994.
Warren, Mary G. and Marion E. Annapolis Adventure: Present and Past. Annapolis: Whitmore Print & Imaging, 1991.
Books Illustrated by Marion E. Warren
Anderson, Elizabeth B. Annapolis: A Walk Through History. Centreville, MD: Tidewater Publishers; 1984.
Dowell, Susan Stiles. Great Houses of Maryland. Centreville, MD: Tidewater Publishers; 1984.
Warren, Mame. Then Again . . . : Annapolis, 1900-1965. Annapolis: Time Exposures Limited, 1990.