Service "Maid" to Order
By Pamela Miller
It must be one of the true heights of luxury to havesomeone else clean your house. Imagine going off to work, running those pesky errands, spending uninterrupted time with the children, taking an unscheduled daysail, or holing up with a good book, and coming back to find the house shining clean. It happens to over 40 households in Annapolis each day, as Merry Maids sends out its teams from its Hudson Street office to homes in Annapolis, Crofton, Severna Park, Arnold, Crownsville, Riva and parts of Millersville, Davidsonville and Edgewater.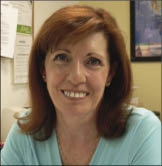 That particular shiny-clean got its start in Omaha, Nebraska, in 1979, when Dallen W. Peterson decided to turn in his briefcase and business suit and go into a whole different line of work. With his wife as his business partner and employing his two youngest children, he set out on his first job for his new Merry Maids house-cleaning business. That job launched what is now the largest housecleaning business in the world, with over twelve hundred franchises in all fifty states and eleven foreign countries. Not inclined to remain static, Peterson started franchising Merry Maids just a year after launching, and Merry Maids joined the ServiceMaster Family of Brands in 1988.
The Merry Maids franchise here in Annapolis has been professionally cleaning homes for eighteen years. Their cleaning teams normally consist of two or three people, each of whom has been given extensive training before being sent out to a customer's home—and then go out at least the first time or two with a trainer. Even though most of the people who work for this franchise are moms and, in the summertime, students who probably have a certain amount of experience cleaning their own homes, Merry Maids employees learn from professionals not only the tried-and-true cleaning techniques that have been so successful for the company, but also about chemicals and about customer relations. Merry Maids makes sure that their cleaners know how to safely handle all the products they use, and that they know what their customers need and expect from the cleaners personally. Then, as time goes on, the franchise offers their employees more training classes to maintain their cleaning skills. Also, to secure the homeowners' peace of mind, Merry Maids makes sure it's fully bonded and insured, and has only carefully-chosen people on staff who have to like cleaning, be able to speak English, be in this country legally, and have their own car and insurance.
Part of the luxury of having your house cleaned by professionals is being able to count on them coming each time they're scheduled to be there. As Mindy Berner, general manager of the Annapolis franchise, says of her customers, "Part of what they're paying for with a company like ours, besides bonding and insurance, is that we will show up on the day we say we'll show up. Our office policy is that the houses are going to get cleaned—one way
or another the houses will get cleaned. And if we can't clean you today then we're going to clean it tomorrow or the next day. But if you're scheduled to be cleaned that week and half our staff is out sick, we'll do what we can that one day and I have a bunch of troopers who will, when everybody's sick, pitch in and take extra houses…Everybody in our office is fully prepared to go out and clean if we have to." Mindy says that she too, along with the others who work with her in the office, has gone out to clean when needed.
One of the first things people want to know about having their house cleaned is, How much will it cost? Early on, Dallen Peterson, the founder of Merry Maids, learned to price each home individually, after a personal visit and conversation with the owner to find out exactly what the owner wants and expects. Merry Maids still works under that same personal-service provision, and always determines the price for cleaning in the presence of the homeowner and after first seeing the home. Size of the home, condition, and number of people and animals living there all make a difference. And since each home is as individual as the people who live there, Merry Maids customizes the cleaning for each house as well.
The Merry Maids office on Hudson Street is a busy place indeed, with phones ringing and cleaners coming and going, notices and awards hanging on the walls. It was almost Commissioning Week and there were many more houses to clean than usual—and would be again as the parents and families of the graduating Midshipmen left their rented houses. And Commissioning Week means that summertime is almost here with many more demands for cleaning as people move in and out while their kids are out of school, as homeowners want their homes extra-shiny for guests, and as people celebrate graduations and hooray-for-summertime parties in homes spotless with professional cleaning. The people at Merry Maids seem to take the extra demands in stride and with a number of holidays coming up, it's business-as-usual as it is every year at this time. So run those errands, grab those kids, sail to a secluded bay—just don't worry about the housecleaning!
Merry Maids can be reached at 410-573-5100.