Arundel Lodge: Improving Lives Since 1975
Joe K. is 26, and has been at Arundel Lodge for four years. He was referred here after years of psychiatric hospitalizations which tried unsuccessfully to stabilize his symptoms of schizophrenia. He now lives in an Arundel Lodge townhouse, in the community, with two other schizophrenic men, and works as a janitor two days a week in Arundel Lodge's vocational program. His accomplishments include getting his driver's license after attending classes facilitated by Arundel Lodge staff, and managing his medications without staff intervention. He says that Arundel Lodge makes sure he gets plenty of exercise, eats nutritiously, and that he is continually learning new skills, especially vocational ones, that will help him reach his goals. In the spring of 2004 Joe moved into his own apartment. He is currently a contributing, working member of the community and last month bought his first car.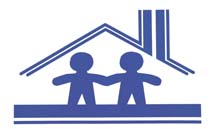 Success stories like Joe's are just one of many at Arundel Lodge. Our mission is to empower adults with mental illness to live in the community, use resources effectively, socialize, work, maintain wellness, and further their education. The ultimate goal is to assist consumers to live as independently as possible, on equal terms with their neighbors.
Unfortunately, people are not cured of mental illness—therefore Arundel Lodge's focus must be on symptom management, and maximizing each member's capacity to cope and live productively within their condition. Recovery is a process, and relapse is common, with many causes. Success is also multi-causal, requiring effective psychiatric, medical, and mental health care as well as effective psychosocial rehabilitation services.
Arundel Lodge reduces homelessness, reduces the crime rate, and provides a much cheaper and more effective alternative to State Psychiatric Hospitals. Our main focus is to foster independence and to allow our members to flourish in a supportive environment.
The mental health budget is extremely tricky to navigate and we continue to receive cuts from the State. Due to recent funding cuts of over $1 million we have begun a major campaign to educate the public about mental illness and establish lifelong community relationships. Public support of Arundel Lodge is now more important then ever. The opportunities are endless as long as the funding is sufficient.
Despite all the funding cuts, we purchased four acres in Edgewater, MD and broke ground on a new facility in September of 2004. We moved into our beautiful new building on October 17, 2005! For over thirty years we have dreamed of a bright, new facility for our members. This dream became a reality through the help of the community; however financial assistance is always needed for general operating expenses.
We recently established a Dental/Hearing/Vision Fund for our members to access when the need arises. The majority of our members receive SSI and Medical Assistance; however that does not cover significant dental, vision, or hearing needs. Consequently, members who lived with the pain and discomfort associated with gum disease, dead teeth, and constant tooth aches, are now pain free. The members who required visual correction are seeing for the first time, and the members who required hearing assistance can now hear the phone ring. However, the need far exceeds the funds, so we continually ask for public support of this worthwhile Fund.
There are many special personalized gifts you can donate to our members. Some examples include: provide a camping or beach trip, help serve and clean up at our annual Thanksgiving or Holiday dinners, donate holiday gifts to members, throw a surprise pizza lunch, or donate tickets to a sporting or entertainment event.
We are always looking for volunteers who would like to spend time with our clients or share a special skill, such as teaching a yoga class, making crafts, fostering computer skills, or teaching a foreign language. Volunteers are so special at Arundel Lodge and our clients love to see fresh faces.
Arundel Lodge clients learn and grow everyday. Each and every client deserves the respect and opportunity to succeed. If you would like to support Arundel Lodge members and help them continue on their path to independence, please contact Maria Mathews at 410-841-6131/443-433-5900 or mmathews@arundellodge.org.