Civitan
In March 1917, a group of business and professional men in Birmingham, Ala., began to meet weekly to discuss ways to improve their community. They coined a name for themselves from the Latin word civitas: citizenship.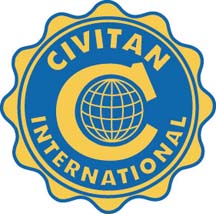 The Birmingham Civitans contributed heavily in resources and service during World War I, and news of their effectiveness spread quickly. Other American cities followed suit, and the momentum carried overseas. By April 1920, Civitan was established as an international organization. Today, more than 1,500 clubs are active in 20 countries.
Annapolis came on board with Civitan Club #177 in 1926, dedicated to volunteer service in meeting individual and community needs—concentrating on those afflicted with developmental disabilities. For nearly 80 years, the Annapolis Civitans have continued in that tradition, with a current goal of donating at least $10,000 each year to organizations that serve mentally and physically disabled citizens. Through Christmas fruitcake sales, candy boxes in restaurants, raffles, auctions and other fundraisers (including the publishing of a joke book, Only In Annapolis, illustrated by Capital cartoonist Eric Smith), the club has donated more than $175,000 over the past ten years—topping the $22,000 mark in 2004. In addition, volunteer Civitan bell ringers raised more than $17,000 for the Salvation Army's Christmas drive last year.
Civitan Club #177 also sponsors a Junior Civitan Club at St. Mary's High School and sends individual students to youth leadership conferences and programs.
The club meets at noon on the first and third Thursdays of each month at the U.S. Naval Academy's Officers and Faculty Club. (Special passes are available for entering the Academy gates, for those who lack Department of Defense auto decals.) A vigorous speakers' program appeals to a wide range of members: active and retired business and professional leaders, educators, and government and military veterans—both ladies and gentlemen. On the social side, the club sponsors dinner parties, crab feasts, dinner-theater excursions and even baseball nights for members and spouses.
If you would like to attend a Civitan luncheon, please e-mail the club at AnnapolisCivitanClub@msn.org or contact club secretary Mike Ragland at 410-267-5994 or by fax at 410-269-5999.
The battleship Missouri was proceeding up the Chesapeake Bay the night before a scheduled midshipmen embarkation at the Naval Academy, when a lookout reported a light dead ahead with a constant bearing—the ship was on a collision course!
The Missouri's captain jumped on the talk-between-ships radio and said, "Unknown station, this is the USS Missouri. Come right 20 degrees."
The reply came quickly: "You come right 20 degrees."
The captain was furious. "This is the battleship Missouri—senior officer present in these waters. I am ordering you to come right 20 degrees!"
The response was calm. "This is the Thomas Point Lighthouse. If you pull rank on me tonight, it will be the last time you ever get to do it."
From Only In Annapolis: the Civitan Guide to Crabtown Humor.