The Wine Coach
By Laurie Foster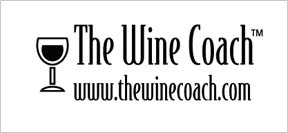 I think Thanksgiving is a nearly perfect holiday. The whole day is focused on great food and most of us get the next day off to recuperate. The traditional meal consists of the infamous turkey, stuffing, sweet potatoes, cranberry sauce and some vegetable casseroles for good measure. Finding a wine that pairs well with all these foods may seem as likely as making it through dinner without a family squabble. There are however several choices that can handle the variety of foods that make up a Thanksgiving dinner.
Sparkling Wines are great matches for your turkey dinner especially if they have a touch of sweetness or at least ample fruit. Try a Champagne or sparkler that is not bone dry like an Extra Dry style from France or California. Italian Prosecco is also a good choice and it is considered semi-sparkling with fewer bubbles allowing it to be softer and more food-friendly.
There are several white wine grape varieties that have both the fruit and acid that allow it to play well with a Thanksgiving feast, including Sauvignon Blanc, Chenin Blanc and Viognier. You can find great examples of these from the US as well as France, South Africa and Australia. If you are a hard-core Chardonnay drinker, try a lighter, unoaked style. There some great ones coming out of California, Australia as well as New Zealand.
For me, no Thanksgiving meal is complete without a glass of red wine and there are several that pair nicely. Pinot Noirs are a great option because they not only have great fruit flavors but enough acid to hold their own with the salt and acids found in many of the Thanksgiving dishes. Syrah and Zinfandel are also good choices, with jammy fruit and a touch of spice to complement the flavors on your plate. I like New World examples from the US or Australia, for instance. These wines have fruit flavors that are more evident, and let's face it: Thanksgiving is a holiday celebrating the New World!
The Wine Coach Approved Turkey Wines:
Sparkling:
Jaillance Clairette de Die, France
Canella Prosecco, Italy
Whites:
Dry Creek Vineyards Chenin Blanc, California
Villa Maria Sauvignon Blanc, New Zealand
Cline Viognier, California
Omrah Unoaked Chardonnay, Australia
Reds:
Rutz Pinot Noir, California
Seghesio Sonoma Zinfandel, California
Yalumba Barossa Valley Shiraz, Australia
If you are interested in learning more about The Wine Coach events or signing up for my free weekly wine tips visit www.thewinecoach.com or call 410-820-4212.


Back