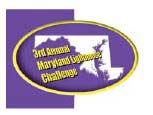 The Chesapeake Chapter of the U.S. Lighthouse Society and the Maryland Lighthouse Organizations will host the 2005 Maryland Lighthouse Challenge on September 17 and 18.

Throughout that September weekend, the public is invited to discover an important part of Maryland's maritime history as they visit the state's land-accessible lighthouses, including the Chesapeake Lightship (moored at Baltimore's famous Inner Harbor), Concord Point, Cove Point, Drum Point, Fort Washington, Hooper Strait, Piney Point, Point Lookout, Seven-Foot Knoll and Turkey Point. These annual Challenges are the only time in Maryland's history that all land-accessible lighthouses are open simultaneously for public access and climbing wherever possible. To lighthouse enthusiasts and travel buffs nationwide this is a highly anticipated event!

This award-winning Challenge will take participants along the Chesapeake Bay and to some of the most scenic spots in the state. At the first land-based lighthouse he or she visits, each participant will receive the Maryland Lighthouse Challenge promotional brochure, which includes driving instructions from one lighthouse to the next. At each stop along the Challenge route, participants will receive a complimentary "old-fashioned" wooden coin, depicting that lighthouse. Participants are welcome to visit as many or as few of the lighthouses as they choose. Those who "meet the challenge" and visit every participating lighthouse will receive a special wooden coin to mark the accomplishment!

Come discover what thousands already know.the Maryland Lighthouse Challenge is one Maryland memory you won't want to miss!!