Settling In at Homeland
By Connie Harold
People do not understand what title companies actually do," said Karen Daley, president and founder of Homeland Title & Escrow, Ltd. "Before settlement on a property the mortgage company or real estate agent says you have to call a title company and here's three. Call and pick the one you like. And they have no idea what they're doing. So when they call me, that's one of their questions:tell me exactly what is it that I need from you." Homeland Title is an insurance company, as are all title companies. They insure the mortgage company in what's termed the "first lien position". That simply means no one has a claim on the property before them, so they can get their money without a problem in the rare case that something happens. "And for the owner of the property," she explained, " we do the same thing. We insure that they've got a clean title." While it is not required, it is in the home buyer's best interest to acquire it. "It is a one-time fee for as long as you own the property."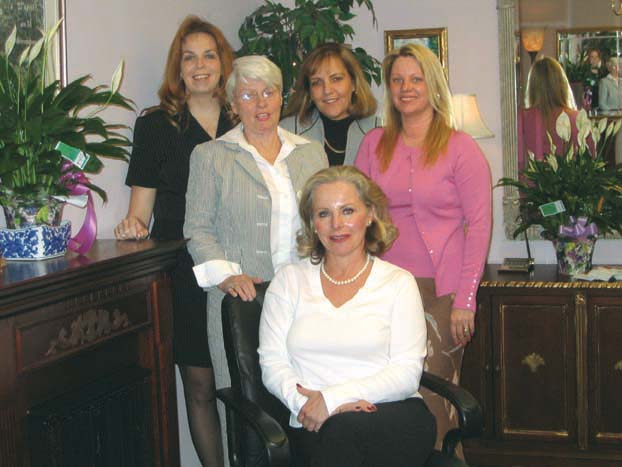 "Very seldom does a claim arise, but when it does, it's nice to know the title insurance kicks in for attorney's fees to defend the case, or it pays off if it's determined that there was fraud involved." Daley said that forgeries at settlement are becoming more prevalent, something title insurance protects against. "Take for instance there's a couple that comes to settlement and you think they're husband and wife. But that's the girlfriend. The wife's visiting mom somewhere. She comes back and the house is gone. Certainly that's a case for title insurance." To prevent forgery and fraud she always asks for I.D. It is incumbent on us to determine the best we can that everything is in order and ensure that those things don't happen."

"When you go to settlement, you see this ream of paper that they're explaining and shoving these papers in front of you. And the most important thing to remember is every document is there to protect the mortgage company. They're the one lending you the money. They want to make sure their money is protected. You get the deed to the house. The house is yours. You get the keys. But the lender has a lien against the property. If you don't make the payments, they'll take it."

Homeland Title's user friendly web site has the standard company profile and a comprehensive list of services. What's not so standard, and a real boon to a potential home buyer, is a series of questions and answers about title insurance. For the consumer there is easily understood information defining the role of title insurance, the types of insurance Homeland Title sells, what it protects against, how to purchase it and what it costs. The company does free, good faith estimates and provides services to both home owners and builders, including evening and Saturday settlements. "For builders, we can search the whole subdivision at one time and then it's just lot by lot. We bring that section or lot up to date on the abstract and make sure that no other liens were placed against it."

Daley was raised in a military family and has lived abroad. She began her career selling real estate in the early '80s, when Jimmy Carter was president and the interest rates were 18%. "It was very difficult to sell houses. We had very creative financing in those days that you don't even hear about anymore." Then like so many other people she got divorced, and needed and wanted to spend more time with her children at night and on the weekends than selling real estate would allow. She was hired by the title company she had been sending business to, stayed ten years learning every aspect of the business. In 1994 Daley started Homeland Title, in Severna Park and has recently successfully established a second office in Prince George's County.

Homeland Title usually needs about two weeks to research a title and take care of any problems that may arise. The company uses bonded and insured abstracting companies to research titles and prepare reports before settlement. She then takes that report, reviews the title and uncovers any problems, such as liens or judgements against the sellers. "The owners may have no idea that there's something such as a judgement that's been placed against the property." And it is up to the seller of the property to prove that the lien is invalid or to pay it before the property can be sold. If there is a lien, the abstract will show the dollar amount, but there will also be attorney's fees and court fees that the title insurance would pay. Title research can also include location and boundary surveys of the property to uncover any "encroachment" such as a fence line that is not correct. "Encroachment is something that we, as a title company, insure against," said Daley. "The older subdivisions have boundary notations such as 'to the stone in the northwest corner, over to the marker on the oak tree' with bound descriptions that can run pages long while newer subdivisions laid out are often described in a paragraph."

"The Paper Reduction Act did nothing for us." The company has to keep all settlement documents for ten years. With an average of 150 settlements a month, that adds up to a lot of paper. Daley had begun scanning all her documents onto computer disks until she realized that she still needed to be able to see the actual originals of some of them. So she went back to sending everything to a storage company. "The most important thing to remember is every document is there to protect the mortgage company." After settlement, the company ensures that all transfer fees are paid correctly to the county in order to get the deed recorded. "You can't record anything with open bills, such as water bills, to the county," said Daley.

"Actually sitting down and doing the settlement is the easiest part," said Daley. "You're sitting with everybody. The buyer is happy. The sellers are happy. The real estate agents get paid. But nobody really understands what we've done.