Jimmy's Favorite Sites
By Jimmy R. Hammond
Over the past couple of years Annapolis has been invaded by motor scooters and their two-wheel kin. By my last count, there are at least 4 retail outlets in Annapolis that offer a 2 wheeled, 50cc, no-tag-required unit for less than a thousand dollars. While this mode of transportation is growing in popularity, the smoke and noise have some of us looking at other forms of casual, personal transporters. The folks at www.egovehicles.com have created an electric version of the gas-powered scooter for about the same price. This perky little cycle can get you around Annapolis for a couple of days on a single charge and for just a few pennies of electricity. See you at the dock this summer and don't forget your helmet!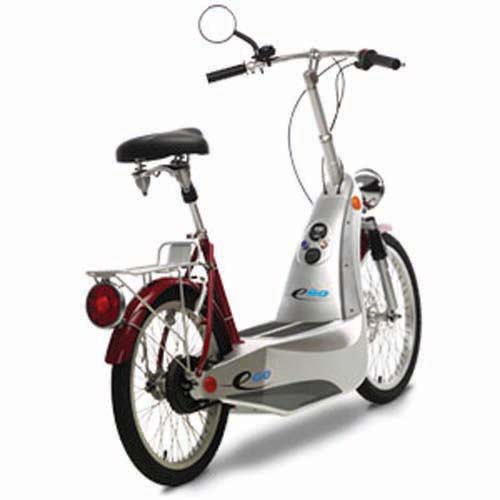 The 77 million Baby Boomers, or 27.5% of the American population according to the 2000 census, are causing many American businesses to reevaluate all of their market strategies in order to tap into this 1 trillion dollar per annum spending behemoth. The housing market is one segment that sees a real opportunity to help Baby Boomers downsize their homes or add a second home near a retirement location. In either case, the folks at www.building-cost.net have created a great planning tool to help you evaluate your building options. A quote from the web site says it all: "Recently we began to explore a smaller, more efficient home. We were curious about the cost. In about 5 minutes online you can develop a home construction or replacement cost that considers all the important variables: materials used, design features, quality, size, shape, heating, cooling and specific geographic area. Your printed estimate shows detailed labor and material costs for each of 34 construction cost categories. Plus, it's FREE!" If you're not interested in building a new home, it's a great tool to calculate the replacement value of your home or adjust your insurance coverage. It's time well spent!





A few years ago, a web site named www.jump.com was on its way to becoming a road warrior's daily port-of-call for all information one traditionally kept in Microsoft Outlook. The site would offer space and services to access all your data from any machine connected to the internet. That vision was in part the brain child of a Key School graduate. Shortly after the web site was launched, Microsoft intervened with a buyout and the site was turned off. I am happy to report that "Microsoft Office Outlook Live," a reincarnation of www.jump.com, is now fully developed and open for business as a new subscription service. An Outlook Live subscription provides you with a copy of Microsoft Office Outlook 2003 for Subscription services, a 2 GB Hotmail or MSN e-mail account with attachment limits up to 20 MB, and the ability to manage multiple e-mail accounts through a single application. You have 24/7 access to your e-mail, schedule, contacts and to-do lists wherever you are: online, offline, or on the go. All information and updates are synchronized automatically between Outlook and your MSN or Hotmail account. Bring order to your inbox. What a great idea!