Centro de Ayuda/Center of Help
By Jane Cooper
You're in a new country. You don't speak the language. You don't know the laws and customs. You don't have a job and you're almost broke. You're scared... but at the same time, this has to be better than where you came from. That's what it's like for the growing numbers of Hispanic immigrants moving to Anne Arundel County. And that's why there is a Centro de Ayuda/Center of Help, a charitable organization formed in Annapolis in 1999, whose mission is to assist the Hispanic immigrants in Anne Arundel County navigate the complexities of our legal, educational, business, medical and social systems; its single goal is to help them achieve greater self-sufficiency and integration into our community.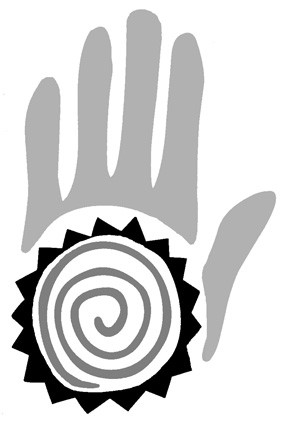 Continue to imagine all the barriers you could come up against living in a complex, new world: those are the problems we work to overcome. The Center offers a Referral and Assistance Program in Annapolis and Odenton which is available at no cost to anyone needing help. Our bi-lingual staff, which includes two Bolivian natives, Claret Vega and Magaly Roberson, works with clients to find employment, food, furnishings and clothing. They assist with issues that can range from translating documents, dealing with immigration problems, enrolling children in school, finding affordable health care, filling out job, insurance and bank account applications, and finding shelter for victims of domestic abuse.

Their kids get our help, too. In the months of July and August, we provide a summer school program for 4- and 5-year-olds which is designed to get them ready for their first year in school. Along with English lessons, they learn the basics, such as the alphabet, colors and shapes. This program also introduces them to the demands of a classroom environment, the importance of teamwork and proper communication skills. Then when these children enter school in the fall, they'll begin on a more level playing field with their American classmates.

During the school year, we run our popular After School program at Mills Parole Elementary School. Magaly, along with two additional staff members and several volunteers, oversees 27 predominantly Hispanic pre-K through elementary school age children, who spend school day afternoons getting help with homework and participating in activities which, aside from being fun, promote the social skills they need to get along with their new peers.

Magaly also organizes meetings with the parents so that they are encouraged to become involved with their children's education. For the most part, these parents have little education themselves and by engaging them in their children's learning process, they not only learn, too, but become more a part of the community.

When you see our local resident Hispanics working as landscapers, fast food servers, drycleaners and janitors, think of the sacrifices they are making for a better life. We're here to help make their dreams a little easier to realize.

The primary funding for our services comes from the Office of the County Executive; the City of Annapolis; the Governor's Office on Crime Control and Prevention, C-Safe, Local Management Board, and private donations.

The Centro de Ayuda/Center of Help is located in The Gardner Center, 1906 Forest Drive, Suite 2B, Annapolis, MD, 21401. Tel- 410 295 3434. The hours for Referral and Assistance in Annapolis are from Mon-Fri, 9-5. In Odenton, hours are on Tuesday and Thursday, from 9-12:30, and the office is located in the Odenton Department of Health, 1370 Odenton Road. Please call 410-295-3434 for appointments.
Back