Consider This.Migration Software
By Jimmy Hammond
It is the time of the year again to think about equipment upgrades and the one piece that comes to mind immediately is the personal computer. According to Gartner, a computer technology tracking firm, over 186 million units will be shipped world wide in 2004 for a 13.6 percent increase in units sold over 2003. Gartner also indicates that of those units sold nearly 100 million are replacement units. It would appear that the 3- to 4-year-old machines with older operating systems, smaller hard drives and smaller RAM configurations have become this year's castoffs.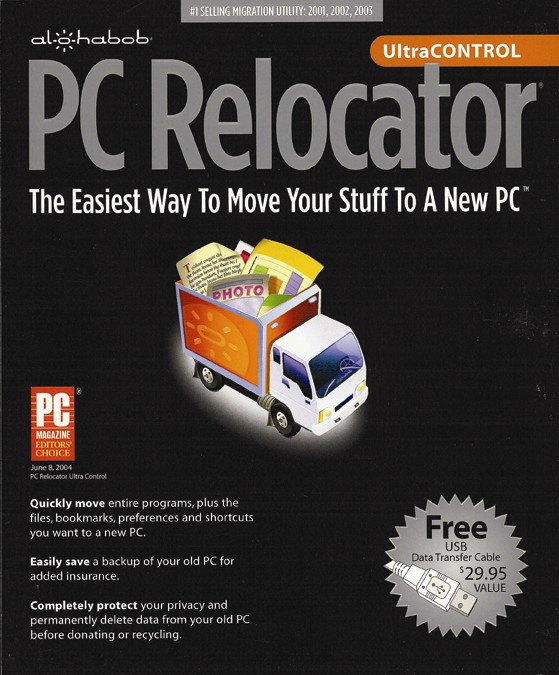 Some of the other interesting statistics were that Dell edged out Hewlett Packard (HP) as the No. 1 PC vendor worldwide with a 16.5 percent share of the market or an estimated 30 million units sold, although HP and Acer became the top PC and notebook sellers in Europe respectively. I did notice that Gateway was not listed individually in any of the data and therefore must assume that it was included in the other category with less than 3 percent of market share.

I would be remiss at this point if I did not share a few shopping observations before we venture off to the meat of the article: migration software. PC configurations which are most often advertised today have one of two processors: an Intel processor of 3.2GHZ or higher or an AMD Athlon 64 bit 3000+ processor or higher (both processors at this level are statistically similar). Both processors are customarily mated with 512-1GIG of RAM and 60-100 GIG hard drives running at 4,200-7,200 RPMS and significantly more powerful graphic cards. Most configurations I saw offered CD an/or DVD writers as free upgrades. PC monitor acquisitions tend to be flat panels greater than 15 inches or 17 inches in the traditional CRT. In the notebook configurations look for 15.4- to 17-inch high resolution displays with 1280-800 dpi or higher. Prices change quickly and the holidays offer more opportunities for change, but at this writing a PC configured similarly to the specs above would cost around $1,000 and a notebook would be $500 higher, a great deal by any measure. Don't miss the free shipping offers that come and go.

With such great computer deals and broadband connections and WIFI options available to most U.S. households, why wouldn't you be first in line to upgrade? Price is always an issue, but I think the bigger hurdle in the decision process is the anxiety and work associated with getting the old data and software into that new speed-machine. It reminds me of my house shopping days when my wife and I would finally get the courage to look at a new and bigger house only to come home bewildered when we realized that we would have to pack everything before we could move. We haven't gotten beyond house shopping since 1975.

Machines are clearly like houses. You fill every room, the basement, the attic and then the garage. With computers you grow into them one program and one data file at a time. Today most machines have years of old data, old programs and all running on an operating system that can't keep pace with the newer software demands. For a variety of reasons, 100 million machines have been relegated to the trash bin in 2004.

I don't have solid global statistics on the quantification of the conversion efforts, but I have a great memory for the past two or three machines that were moved aside for new PCs in my home and business. I spent on average a day or more per machine to make the transition each time no matter how organized I was. My personal efforts multiplied by 100 million machines equals nearly one billion hours of effort to absorb these new machines. If you haven't been good at keeping all programs and their newer versions in one place, your time spent will increase when you attempt to consolidate all of those floppies and CDs along with all the security codes before you start the process. If you haven't been consistent and efficient with backup data, you'll probably have countless directories and folders that no longer look familiar, but look ominously like keepers. This is just the assessment that we are talking about and we aren't into the real transfer process. This is where the plot thickens and migration software enters your vocabulary.

Migration software when installed properly is capable of taking an inventory of your old system and then systematically copying data, applications and settings to the new machine. Windows XP can be used to transfer some files to another Windows XP machine. However, migration software can take you from Windows 95 to Windows XP without a problem. The transfer can be accomplished over your network, USB to USB or parallel to parallel connections. Most software recommends using a network connection as the best transfer method, thus requiring no cables. In most of these programs, reinstalling existing programs is kept to a minimum, which means countless hours can be saved. If you must speak with the technical support folks at MacAfee, Symantec, Macromedia, Adobe, Microsoft or other proprietary software companies, they will almost always ask you to prove that you own the product. In limited instances you can install a single copy of the software on your desktop machine as well as your laptop without licensing conflicts. If you own Teacher-Student versions of Microsoft Office, install codes are now provided for several machines right on the CD case, no calls required.

There are several migration programs available but a few stand out above the rest. HP offers Detto IntelliMover, fully described at http://www.detto.com for $60; CellarStone Inc. is available for as little as $30, fully described at http://www.cellarstone.com; MoveMe is marketed by Spearit Software, fully described at http://www.spearit.com for $40; and PC Relocator can be found at http://www.eisenworld.com for $60 and also includes the USB cable. Most can be downloaded over the internet. The later program reports that it will move applications as well as data and settings. Average transfer times are 10 minutes for 500 mgs of data using a USB connection, presumably faster over the network. Remember: your old machine is left intact, which means you remain fully operational until you are transferred and happy with the new machine and the settings. Detto IntelliMover said it best:"Save hours, days, even weeks of frustration in setting up your new PC." What more can I add!

I am sorry to report, however, that my new HP laptop did not arrive prior to this writing and therefore I can't personally validate how my software worked. I can tell you that I am going to use PC Relocator and will be happy to let you know about my success by e-mail, if you are curious and choose to write.

Happy migration!

If you have comments or suggestions, or have an idea for a future computer or business topic, e-mail me at Jimmy@InsideAnna-polis.com.
Back