Ken Henry
Service Corps of Retired Executives
By M.A. Cashman, Ph.D.
SCORE is one neatly fitting acro-nym for the Service Corps of Retired Executives, a national, non-profit organization that has been making a significant mark in the small business community for the past 40 years. Since its inception, SCORE has been a resource partner with the U.S. Small Business Administration (SBA) in working to advance the American dream of small business ownership.

The seeds of SCORE were planted in 1953 when President Eisenhower signed the Small Business Act into law, creating the SBA. That year SCORE was founded in Wilmington, Deleware, by Maurice DuPont Lee and a small group of businessmen.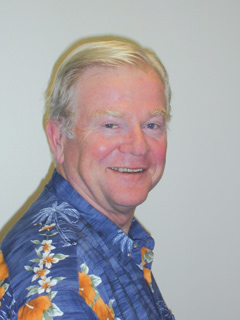 By 1963 there were 50 independent, grass roots chapters providing free business counseling to small business owners. Then, in 1964, as the number of chapters reached 200, SCORE became a national association and elected Walter Channing of Detroit, Michigan, as its first president.

Since 1964, SCORE's primary service has been business counseling. The mission statement reads, "SCORE provides professional guidance and information, accessible to all, to maximize the success of America's existing and emerging small businesses." SCORE has served more than 6 million entrepreneurs since 1964 and currently serves nearly 400,000 annually. As SCORE chapters were formed in the 1970s, services were expanded to offer workshops on a variety of business issues.

Today there are 10,500 retired and working SCORE volunteers who serve all types of businesses, in all stages of development, providing free business counseling and advice as a public service. The seeds of SCORE have been productive.

SCORE is organized by district and chapter. The State of Maryland is a district. Chapter #390, the Southern Maryland Chapter, serves Anne Arundel, Charles, Calvert and St. Mary's counties, with headquarters in Annapolis. Currently 26 of its 35 active members are counselors to local entrepreneurs.

Chuck Harris, chair of the Maryland District of SCORE in Annapolis, joined three years ago. Chuck sees his role as "an opportunity to give back to the community." Local SCORE counselor Ken Henry became involved two years ago when the chapter in Hilton Head, S.C., helped his son expand his business. Having just retired after seven years in Hong Kong as chief financial officer for the Asia region of a Fortune 100 company, Ken checked out SCORE in Annapolis, attended meetings and became involved.

As a SCORE counselor, Ken offers business expertise in a variety of ways, such as helping set up cost-effective employee benefit programs. According to Ken, "Counseling is significant. You are in a one-on-one relationship, dealing directly with people who need your help." And counseling is not always a one-time visit, "We continue counseling business people as long as they need us." Ken has 12 open files.

In addition to counseling, SCORE operates a series of low-cost workshops in various community locations, one of which is space donated by the Big Vanilla Athletic Club on Ritchie Highway. The most popular SCORE workshop, "How to Manage Your New Business," features seven speakers who each lead a session on a subject important to anyone interested in starting or managing a small business. Each session is aimed toward creating an awareness of the issues involved in small business success. Subjects include preparing a business plan, business organization and record keeping, risk management and insurance, employee benefits, marketing and sales, obtaining financing, and information resources available through the public library.

The local SCORE chapter meets the first Tuesday of each month. Many meetings are spent training members and, frequently, SBA personnel speak on subjects such as their loan approval process.

Moreover, the chapter has a strong presence in the community. In partnership with the Economic Development Corps of both Anne Arundel County and the City of Annapolis, members of the local chapter use their facilities to do counseling one day a week and conduct workshops. Chapter meetings are held at the Anne Arundel Chamber of Commerce.

SCORE reporting is done on a regular basis through the chapter newsletters and SBA communications that provide demographic data on the number of entrepreneurs who have been served according to group, e.g., women, disabled and veterans. Chuck Harris reminds us that "excluding the federal government as an employer, over 50 percent of the GDP is generated by small business and over 50 percent of jobs come from the small business sector."

Such data show the impressive role SCORE plays in the business health of our community. Since 1987 local volunteers have given more than 50,000 hours counseling local entrepreneurs, revitalizing more than 6,500 businesses. True to their original mission, SCORE supports small business as critical to the financial success of this country. According to Harris, "Small business is truly the engine that drives the American economy."

On the local level, there are many success stories about those who are living the American dream of small business ownership. Among these are Sitting Pretty, Hague Water Systems, Blue Moon Photography and Kinder Farm Park.

On the national level, the number of SCORE chapters has grown to almost 400 in the past 40 years; about 100,000 participate in SCORE workshops, and SCORE volunteers donate more than one million hours to operate chapter offices and serve entrepreneurs. Laura Graves of the national headquarters in Washington, D.C., cited two major events in 2004 that celebrate the 40th anniversary of SCORE.

The first event was an April 22 ceremony at the White House, when SCORE was recognized by Desiree Sayle, deputy assistant to President Bush and director of the USA Freedom Corps. Ms. Sayle read a proclamation and comments from the president before a group that included the board and staff of SCORE, Hector Barreto of the SBA and some small business clients. At the second event on Oct. 5, SCORE will be honored for public service, among only five organizations to receive the prestigious Summit Award of the American Society of Association Executives.

SCORE is looking for new members. The local office is at 2525 Riva Road, Suite 110, Annapolis 21401, 410-266-9553. Those interested may ask SCORE for business advice at www.SCORE.ORG.