Consider This. Hotspots
By Jimmy R. Hammond
We are a demanding population. We want fast food, fast service, drive-through and everything 24/7. California even has drive-in churches so you never have to leave the car. They may even have visuals if you have a mobile PC in the car and digital monitors that have become ubiquitous in many SUVs today.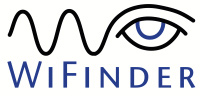 The newest and most rapidly growing revolution is yet another computer feature brought about by high speed internet and the 802.11b and 802.11g wireless technology. Intel has spent millions over the past couple of years promoting its internal wireless device called Centrino. It may not have been obvious, or you may have just wondered on occasion how those workers were able to labor in the park and still be communicating with the office network. Look Ma, "no wires."

Numerous other vendors like Net Gear, Microsoft and Linksys produce similar after market add-on connectivity devices as well. Remember, all 802.11b and 802.11g wireless devices merely provide you with the means to stay connected to the network and the Internet through a WLAN (wireless local area network) 24/7 in just about any place we can carry or operate our computer. According to some wireless industry observers it is expected that more than 50 percent of all notebooks will be WLAN enabled by 2005.

A grand plan and ongoing wireless experiment using this technology is being conducted by the University of Twente in the Netherlands, according to Professor Peter Apers, director for the Centre for Telematics and Information Technology at the University. As reported by Dana Greenlee, co-host of Web TalkGuys radio, the university created 650 access points around the 350-acre /140 hectares campus. The system was a collaboration of the Dutch government with IBM, CISCO and Intel. The 6,000 students and 2,500 faculty and staff can now connect at a 100-megabit rate to the offices and a 1-gigabit rate to the national network.

There are significant savings, according to the university, when compared to conventional installations. No longer required are dedicated computer space, wiring and maintenance, and everyone is connected 24/7 anywhere on campus. The university allows access for non-university users as well but limits them to the front end and then connects them to their respective Internet provider. The university and the professor can be contacted through the web site for more information and progress reports at www.utwente.nl/wireless-campus/en/index.html.

Recently, and closer to home, I heard a news bulletin about a local graduate school program that currently requires all students to have and use the BlackBerry PDA WiFi unit throughout the graduate program as a means of reinforcing the technology side of the education and making them better business leaders for the future. A good start, albeit not like the Netherlands.

To accentuate the growth and potential, the Centre for Telematics and Information Technology with 650 access points would have been 50 percent of the 1,200 hot spots that spanned the globe in 2001.

The expected worldwide growth will be phenomenal, according to Gartner, Inc. at www4.gartner.com/Init, a firm that specializes in wireless technology and tracking this service. Gartner reports that by 2005 airports are expected to reach 423 sites; hotels, 23,663; retail outlets, 85,567; enterprise areas, 5,413; stations and ports, 3,887; communities, 30,659; and other areas, 2,156. In total, their projections are 151,678 after just four years. WOW!

Just what do you need to connect, how do you find these hot spots, and what's the cost to use them? Connection is as simple as adding a wireless card and, in some instances, you may need to be signed up with your own ISP (Internet Service Provider). Within Annapolis there are many local businesses with WLAN or hot spots, like Borders Bookstore, Café Gurus, Port Annapolis Marina, Loews Annapolis Hotel, Annapolis Marriott Waterfront, and all area Starbucks that have hot spot access in their businesses. I remember laughing recently when Marie Dall'acqua, owner of Café Gurus in Eastport, remarked that she occasionally saw several deli customers checking their emails from their cars outside her business in the mornings. The Café Gurus connection is 24/7 and was free at this writing.

On a search at www.bbwexchange.com/top10_wifi_hotspot_operators.asp, just one of many WLAN online directory search sites, the top six of 10 Hotspot operators were, in order: Infonet Services Company, with 12,000 access points, based in El Segundo, CA; Hyatt International with 11,000, based in Chicago, IL; T-Mobile, with 4,200, based in Bellevue, WA; Airpath, with 3,504 based in Waltham, MA; Wayport, with 3,000 based in Austin, TX, and Trustive, with 2,500 based in the Netherlands.

I repeat, this is a global phenomenon. The next time you fire up your wireless laptop take a look at the opening screen. As I have, you'll probably see several networks operating within communication's distance from where you are, but encryption and passwords keep them secure.

At www.hotspothaven.com/locations.asp you can get a better feel if you can't find a free site, as typical hourly and monthly fees from a variety of WLAN providers across the U.S.

And, by the way, a simple card added to your home PC can make that unit wireless as well. It might be just the thing that allows you to relocate the home unit next to the pool or the shade.

If you have comments or suggestions, or have an idea for a future computer or business topic, e-mail me at Jimmy@InsideAnnapolis.com.