Colorful Fashion
By Annie Peroutka
If Jackie O was a fan, Lilly Pulitzer's colorful creations must be the way to go in fashion.

Annapolis locals don't have to look far to find Pulitzer's Palm Beach-inspired collections at the Pink Crab, one of her signature stores located at 118 Main Street. "The clothing has a resort feel to it," says Katie Richwine, Pink Crab's district manager. "It goes along with the casualness of Annapolis because Lilly's clothes can be worn out to dinner or just to the grocery store."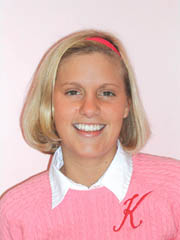 It all began more than 40 years ago at a juice stand in Florida. That's where Lilly Pulitzer, New York socialite-turned wife of Peter Pulitzer of the Pulitzer Prize family, found her niche. While she enjoyed selling juice from her citrus groves, Pulitzer didn't like squeezing oranges, lemons, limes and pink grapefruit all over her clothes. According to Richwine, Pulitzer acquired the help of her seamstress to design a dress with "fun patterns that would hide the juice stains." The result? Pulitzer developed her classic shift dress, the best-selling item at the Annapolis shop. "The store is most known for the fun, bright dresses," adds Richwine. "The classic shift dress has evolved into 20 different styles of dresses that are easy to throw on and nicely lined. They are completely versatile."

Pulitzer's fashions are now sold in more than 70 of her stores, as well as major department and fine specialty stores nationwide.

Mostly catering to clothing for women and girls, the Pink Crab also showcases an array of sandals, belts, jewelry and bags. According to Richwine, women's clothing ranges from $100 to $200, while children's clothing ranges from $40 to $80. Although the Annapolis store carries about 90 percent Lilly fashions, it also sells a few other lines. Shoppers can find items from Lacoste, CK Bradley, CJ Laing, Leatherman and Jack Rogers. The store also offers swim trunks, ties and polos for men and boys.

Opened two years ago, the Annapolis Pink Crab has been a hit since its start. "We have had a great response, especially from local clientele," says Richwine, who manages both the Annapolis and Baltimore Pink Crab stores. She's responsible for buying, merchandising, selling the merchandise as well as managing more than 30 employees. Even before working at the Pink Crab, Richwine had a "passion for Lilly Pulitzer clothing for many years." The Annapolis native graduated from East Carolina University in May 2002 with a degree in fashion merchandising. Soon after, Richwine spotted a sign in the Annapolis Pink Crab storefront announcing the shop's opening. She jumped on the bandwagon and applied for the district manager position, and the rest is history.

Unlike huge retail chains, the Pink Crab offers a friendly atmosphere, where customers feel like they're members of the Lilly Pulitzer family. "We really try to get to know our customers," says Richwine. "And, I think they enjoy getting to know us as well."

Browsing through the Pink Crab, shoppers will see pictures and names of Lilly fans of all ages and genders posing in their favorite outfits. There's a sense of nostalgia associated with the Pink Crab. "Daughters remember their mothers wearing Lilly clothes," says Richwine. "It reminds them of a vintage feel." So, it's not surprising that the store's biggest customers are mothers and grandmothers who have been fans of the clothing for years and want to continue buying the merchandise for future generations of their families. Richwine says, even if customers are new to the Lilly Pulitzer brand, they "love the clothing's bright colors and summertime feel."

Approaching its busiest time of year, the Annapolis Pink Crab gets a surge of business from both locals and tourists in the summer. With shipments entering the store every two weeks, it won't be hard to find the latest Pulitzer creations. New to the Pink Crab store this year is the Palm Classics collection, which features tops, pants, shorts and skirts in solid colors and stripes that showcase Lilly's palm tree logo. In addition, the store's new golf line has had a "good response" from female golfers interested in dressing more fashionable clothing. According to Richwine, next on the agenda for the Annapolis Pink Crab is to expand the square footage of the store. She laughs and says, "We're getting too big for our britches."

Stop by the Pink Crab Tuesday to Saturday from 10 a.m. to 5 p.m. and Sunday from 11 a.m. to 5 p.m. For after-hours shopping, log on to www.thepinkcrab.com to browse the shop's collections and purchase items online. For more information, call 410-216-9994.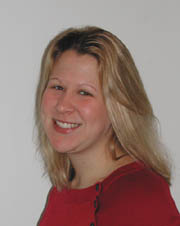 Annie Peroutka, a recent graduate of Loyola College in Maryland, lives in Annapolis and works as a full-time writer.
Back