Kyle and Jeanne-Marie Gross,
Annapolis Performance Sailing (APS) Ltd.
By Martie Callaghan
It's a pretty simple strategy. If you're going to sell cleats, don't stock just the cleats; stock the cleats, the riser, the wedge, the fairlead, the under-deck mounting kit and fasteners. If you're going to sell boots, don't stock just the boots; stock the boots, the sock liners, the thermal socks, the boot gaiters and the rubber or leather conditioner. Follow these guidelines, and you will earn the right to call yourself the most comprehensive performance sailing retailer in the Americas. It's working for Annapolis Performance Sailing (APS) Ltd. in Eastport.


Two days before graduating from St. Mary's College in 1991, Kyle Gross opened a small dinghy shop on Fourth Street, across from Leon's Barber Shop. "I starved for the first two years of business, [working] seven days a week, not knowing what I was doing," he recalls. "I bribed my friends with pizza and beer to pose in sailing gear in my living room for our first catalog pictures. Later, it was pizza and beer to label the catalogs."

The mail order business quickly expanded to include parts for larger boats and small racing boats up to 17 feet. After five years, the company moved to Severn Avenue, in the building occupied by UK Sailmakers, and remained there for six years. By late 2001, APS's business had doubled, and it became clear that a larger space was needed. A new building was designed and constructed nearby, at 104 Severn Avenue. "To buy the property, design the building and move over here, after leasing for so many years, into a building that was designed around our needs is our biggest accomplishment," says Kyle. "Somehow, we found enough money to do it in an esthetically-pleasing, Eastport fashion."

Kyle and his wife Jeanne-Marie ("Ja-Ja") are both sailors and met during a regatta in 1995. They have been married for six years and have three children. Ja-Ja joined the business as a partner in 1998. Kyle is a native Marylander from Frederick; Ja-Ja describes herself as "Heinz 57," having moved frequently between the United States and Equador.

Kyle recalls the early days before the company had a web site. "We had a clumsy e-mail service, and I wanted to pull the plug on that," he says. "Ja-Ja and another employee would secretly answer e-mails behind my back." Kyle credits his wife with piquing his interest in the Internet. "Obviously, we needed professional help," he says. "It seemed daunting, since it was all custom. We went to a company in Texas that had been used by Ja-Ja's previous employer, and we had the site custom designed around our needs. It was quite an education for me. It took a year to write it, debug it and get it up and running. We still employ the same programmer part-time, although we've never met him face-to-face."

APS's on-site employees are all active, performance sailors; in fact, that is the first requirement of everyone who wants to work for the company. "We focus on performance sailing, and everything we do is directed there," says Kyle. "Because our employees are performance sailors, they have the same perspective as the customer. Our inventory is unrivaled for meeting customer needs, and we are efficient. We know that our market needs things by the next regatta, which usually means 'next weekend.'"

The ability to stay focused on their niche market has been at the heart of APS's success. "We have stayed true to our long-range plan by staying focused and by embracing technology as much as we can afford, year to year," Ja-Ja says.

The company's marketing strategy is to continually identify and maximize their exposure to people in their niche market. In other words, they are trying to get their catalog into as many hands as possible. The business is 90 percent mail order and Internet, with the Eastport store serving mainly as a warehouse and showcase. As far as their geographical location goes, Kyle says, "We couldn't be anyplace else. All eyes [in the marine industry] are focused on Annapolis."

"There is something more about working in the marine industry in Eastport," Kyle says, "because most people who live and work and play around Eastport are professionals, but we are in a 'pleasure marine' market which allows us to be more laid back. In Eastport, your dog can walk into a store or office. Probably everyone who works here wears flip-flops to work eight months out of the year."

"Most everybody here shares the same passion for sailboats," says Ja-Ja, "so we inevitably run into people out on the water or around town. It's a very natural relationship, kind of like a family."

As a business owner, Kyle enjoys the creative freedom and ability to formulate his company's expectations. "A lot of people have preconceptions and can't get motivated or creative beyond their preconceptions," he says. "Here, we have a flat management structure. Everybody is a department head and that allows motivated people to become creative and develop their part of the business."

Oddly, or maybe not, the family's vacations are usually sailing-oriented. They recently returned from their third trip to Belize. "It was the kids' sixth sailing trip," Ja-Ja says. "We took the first one when our youngest daughter could just walk. They have the mask and the fins and the snorkel---they love it, and it's exciting to watch them grow up around the water. We keep a powerboat near the house and go exploring on the Bay and do a little fishing. Annapolis is a great place to raise a family."

You can visit Annapolis Performance Sailing at www.apsltd.com.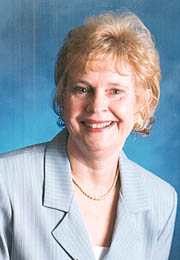 Martie Callaghan is a freelance writer and native Marylander who enjoys spending time with her five grandchildren.
Back