Paying It Forward
By Carolyn Lee
On this hot summer day, there was one more thing the midshipman had to do before his long drive to Pensacola, Fla. Ens. Lee Amerine from Paris, Ark., graduated from the U. S. Naval Academy on May 23, 2003, and today was his last day in Annapolis. His car was packed, and he had a package to mail, but he couldn't leave without spending a little more time with the folks in the weather-beaten red, rather non-descript, one-story building at Lee Airport---the Navy Annapolis Flight Center (NAFC).


Amerine recalls shopping around for flight schools earlier in the year. "What I really liked about this training center is that they had the best rates and, once I started looking at the roster, I knew this was where I had to be." The roster he refers to is the flight instructor list, a list of more than 20 full- and part-time men and women whose cumulative aviation experience is broad-based and impressive. Among them are veteran pilots from World War II, the Korean Conflict, the Vietnam War, Desert Storm; active-duty and retired Navy, Marine and Air Force pilots; a writer and editor for Aviation Week & Space Technology; civilian pilots with more than 1,000 hours flight time; a retired Army man who owns a jet leasing company; a retired Coast Guard flight instructor; a former deputy director of flight standards for FAA; an FAA examiner; a recent Naval Academy graduate; and, finally, one instructor described by his peers as a "walking legacy to aviation."

Says Ens. Amerine of the roster, "With several military officers among them, these guys know the game. These guys are jet pilots. A lot of the guys instructing here are what I want to be." Amerine says he knew he would get the quality of instruction he desired because he'd learn to fly from someone who had reached the goals he had set for himself---from someone who had been there. "I'd tell my little brother (also a midshipman) that 'I'm learning to fly from a Harrier pilot,'" says Amerine.


That Harrier pilot is Frank Kennedy, certified flight instructor instruments (CFII), multi-engine instructor (MEI), and airline transport pilot (ATP). Out of respect, Ens. Amerine calls him Col. Kennedy (though, says the ensign, that is not correct by military protocol). Kennedy is one of those guys who "knows the game" and, over the course of his career, has flown T-2s, A-4s Skyhawks and the AV-8 Harrier, the plane with a vertical takeoff---"very difficult to fly," says the ensign.

Observing Amerine's passion for flying, Kennedy explains his own. "I was sitting on the front porch with my grandfather in Biloxi, Miss., near Keesler Air Force Base. A jet took off and then went into an aileron roll, and I said to my grandfather, 'I want to do that!'" So his grandfather went out and got his private pilot's license and bought a Piper J-3 Cub aircraft. "I used to go flying with him in the back seat of his little tail-dragger plane," says Kennedy. "We used to land on the beaches of the islands along the Mississippi Gulf Coast."

Kennedy says he "crop-dusted his way through college," went into the import/export business for several years, then joined the Marine Corps and retired out of the Pentagon in '98. He now flies Boeing 747s internationally. How he makes time to devote to the midshipmen like Ens. Amerine is anyone's guess, though Kennedy's wife and daughter both say his home-away-from-home is the flight center.

Ens. Amerine explains it this way: "I think it can't be stressed enough what the flight center does for the Academy. Frank donates his time---driving out and picking us up. [In other places as a student] I felt like I was just a number. Out here, I'm not a number anymore." The bond between these two men, mentor and protegé, is clearly one of fondness and respect.

Says Kennedy of the relationship, "There is no greater mission we have in life than to transfer the talents and benefits of one generation to the next. That's what we do [here]." Kennedy proves the point. He says, "A flight instructor from the roster is one of my products from four years ago. He's making me a grandfather---he started as a student pilot and has now graduated his first student." And the baton keeps getting passed.

It is, however, flight instructor Dick Linnekin who has the longest view back to the beginning of the flight center, which started with a group of faculty and officers in 1976 as the Naval Academy Flying Club (NAFC). Linnekin has witnessed the Naval Academy Flying Club over time in all its different incarnations, the most recent being the Navy Annapolis Flight Center (NAFC).

Linnekin is the "walking legacy to aviation." Author of Eighty Knots to Mach 2, Forty-Five Years in the Cockpit, he has had more than a quarter-century relationship with the various NAFCs extending to the present flying center. Says Linnekin, "There were military flying clubs in all the services---used to be more---as a recreation activity with some training aspects. Some of the military guys felt that the Navy wasn't doing enough to prepare the midshipmen for flight training---they used to go [to Pensacola] from a cold start. We wanted to give them a leg up, get them some experience, so we formed the flying club. Even from the beginning we had qualified instructors."

The Academy agreed to sponsor the club and, says Linnekin, "the first airplanes were a couple of trainers built by Grumman Aircraft. Our host was Friendship Flying Service, where we rented ramp space and bought fuel. On some Saturdays we might have a car running back and forth [from the Naval Academy] to Friendship. But," says Linnekin, "the handwriting was on the wall that the south ramp operation was going to be shut (a casualty of the long range expansion plans for BWI Airport), so we approached the Fort Meade Flying Club (FMFC). After sometimes delicate negotiations, the FMFC agreed to share their Tipton Field spaces with the NAFC.

"Later, when the Academy withdrew its sponsorship," says Linnekin, "the club...was picked up by NAVAIRSYSCOM [Naval Air System Command]." Meanwhile, the Army had been having increasing difficulty keeping Tipton Field as an active Army air field and, eventually, both clubs moved into the present space at Lee Airport in Edgewater.

"We built these spaces," says Linnekin. "We co-existed. We reported to different services, but we worked well together." When their NAVAIRSYSCOM sponsor moved to Pax River, the flying club went back to the Naval Academy for sponsorship. In the end, it was picked up by the Naval Station Annapolis. And, most recently, "when the Naval Station Annapolis pulled the plug," says Linnekin, "Frank [Kennedy] and Jenny [Wong, now club president] formed the present private/commercial outfit, Navy Annapolis Flight Center."

Wong is also a former student of Kennedy's. She says that flying is something she had always wanted to do and started flying with Kennedy in 1997. "He's been pushing me [ever since]," says Wong, "encouraging me to go to my next advanced rating." So Wong got her private license, then her instrument rating, her commercial license, and her flight instructor's license.

Kennedy's passion for flying is contagious, and Wong, along with Kennedy and the others, teaches the midshipmen as well. Over the years, the flight center has had as few as 25 mids. There are now approximately 100 midshipmen attending as students of the flight school.

Former student of the Navy Annapolis Flight Center, Ens. Armerine said his goodbyes and was about to hit the road. Excited about the future but reluctant to leave, he says, "They made me fly more hours here. When I get to Pensacola, I'll have the best base to fly off of---I'll be better at 100 hours than someone else's 300!"

But what Wong says makes her happiest is to get the phone call from Pensacola from a former student who, referring to the F/A-18 or F-14 Tomcats, exclaims, "Hey, I just got jets!"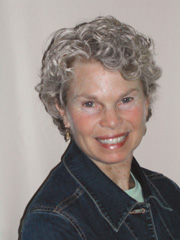 When not wearing one of her hats for Inside Annapolis Magazine, Carolyn Lee can be found paddling her kayak or working in her garden.
Back