A Woman of Many Interests Tackles One More
By Mark Winebrenner
She's as vivacious as her name, and the environment she's created around herself and the nine special people she employs equally expresses her zest for life. Passionate and purposeful in her vision, Catherine Purple Cherry is driven by a strong desire to keep the human perspective a top priority in her day-to-day living, at home and at work.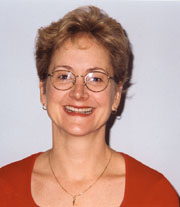 Cathy is a woman involved as much with her family as in her business. For the last five years, she has been the force behind Catherine Purple Cherry Architects, located at 168 West Street in Annapolis. For 21 years, she and husband Michael Cherry (of Cherry Yachts on the South River) have partnered in their journey through life. The couple has undertaken a challenging task---the restoration of an 18th century house, Rosehill, registered with the Maryland Historical Trust and listed on the National Register of Historic Places.

Captain George Bell built the original first section of Rosehill, otherwise known as the C. E Hopkins House, on the two-and-one-half-acre property of Richard Snowden in 1740. The property touches the borders of Davidsonville and Gambrills at the headwaters of the South River. Bell was captain of one of Snowden's tobacco ships that made regular runs to England. After nearly 20 years, the home was sold to the Hopkins family. The home remained in the Hopkins family for 173 years and, to this day, a small Hopkins family cemetery remains intact on the property.

Today, the vision of Rosehill restored to its historical beauty is a daily mission and labor of love for Cathy. "The reason we bought the house was because of the property, location and history. Light is everywhere. We will raise our children here and we, ourselves, will die here." While the restoration is in progress, and for the last 16 years, Cathy and her family reside in a small home a mile down the road from Rosehill.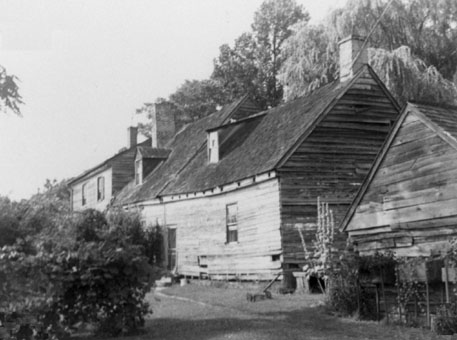 The HGTV television program, "Old Homes Restored," filmed a segment of the show at Rosehill and will air it sometime this winter. "They will film a follow-up segment because they want to see the project come full circle," says Cathy.

She graduated from the University of Maryland School of Architecture. "I love the profession," she says. Cathy then became involved with the American Institute of Architects (AIA) in 1989 and eventually became president of the local Chesapeake chapter in 1997.

After working for two firms for a period of seven years, Cathy and Michael became parents when they adopted their first child, Matthew, from Russia, at the age of 3 years. It was then that she decided to start her own practice, working from home so she could be with her son. Today, business is good and the firm employs a staff of nine who help Cathy carry out her clients' dreams. Expansion is on the forefront of her mind. As the wheels in her head turn, she says, "I can see our firm expanding to 20 employees in the future." She continues, "Our central philosophy is to provide good design, communicate effectively and always listen to what our clients have to say.

"We make sure our clients are educated in the architectural process so they can see the things they need along with the things they want. We give them alternatives and choices," she says. "If a client wants to spend money to build a formal living room simply to house a piece of furniture, they can. However, I would advise them to put their money into a space they are going to use all the time." Cathy's energy and drive to be an active partner in her clients' projects would give anyone undertaking these endeavors a sense of comfort.

There are many bright lights in Cathy's life, but her family is perhaps the brightest. Along with 9-year-old Matthew, the Cherrys are parents to 5-year-old Jason and 2-year-old Samantha. With a look that only a loving parent can express, Cathy says proudly, "There's no stopping Samantha. She is going to be President of the United States one day. I just know it." Her moments with them are the most precious parts of her day. She will also be the first to tell you that everyone in her world is part of her family.

Among the pillars in her life, she counts the Bay Area Community Church as one of her strongest. Tying her artistry in with her faith, Cathy serves on the building committee of the church. She has also volunteered her services for a future site of the Starlight Children's Foundation, an organization that helps sick children. When asked about what motivates her, she says without hesitation, "God. My faith as a Christian drives me, along with my heart and my ability to communicate the truth."

When talking about her life at home, Cathy always has a broad smile. "My husband and I have a large vegetable garden and we do a lot of canning. We very much enjoy staying home with our kids." Cathy and Michael are animal lovers as well. At one time, they had 10 dogs and three cats, most of which were strays.

Asked to describe herself, Cathy says: "I am highly motivated, highly driven and very passionate about children. I am a mother, and a friend, a psychologist, guidance counselor and an advocate. I am also a painter, but there is very little time right now for painting." Cathy readily accepts all of the demands on her time. As she says in her own words, "This is me; this is who I am."

Back