Inside Annapolis | Schools

Indian Creek School
By Elaine Nagey
For over thirty years, the faculty and staff of Indian Creek School have been serving the educational needs of greater Annapolis families. With a developmental philosophy that respects that capabilities and talents of each student, ICS has grown to include pre-kindergarten through its newest Upper School division.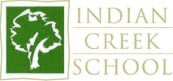 Starting with pre-kindergarten at age four, children encounter an environment that is safe, encouraging and exciting. They begin activities in reading, math, Spanish, music, physical education and computers. Literacy and academic skills share the day with plenty of play, sharing and outdoor activity.

Reading and mathematical ability advance by leaps and bounds during the first through fifth grades. Not only do ICS students become adept with their comprehension and use of the English language and mathematics, but their understanding of the worlds of social studies and science expands as they engage in individual and group projects and laboratory experiments. The study of Spanish, music and art is reinforced with lively activity, performance and production. Knowledge grows as does a sense of independence.

That growing independence can stretch into even greater self-confidence in Middle School. With the prospect of high school in the future, the Middle School experience emphasizes best learning practices to develop independence in learning. Note-taking, outlining, and complex assignments are part of their academic world.

Upper School at Indian Creek features a unique school day. Keying on the adolescents' need for more sleep and the variability of productivity levels in the early morning hours, the ICS Upper School day starts at 9:00 a.m. and continues until 5:00 p.m. Academic classes end at 3:00 p.m., and students remain on campus for electives and athletics.

The challenging college preparatory program approaches the traditional subjects of English, literature, and history from a humanities overview. A full spectrum of mathematics and science courses provides a strong pre-collegiate foundation in each for all students. Advanced placement courses are ready for students with exceptional interest and ability in each of the academic areas.

Arts and athletics continue as a hallmark of the Indian Creek experience. Choral groups, theater, intramural and competitive sports will be supported by the new facility and by the schedule. The entire Upper School experience will help students prepare for college. Faculty and a college counseling program will be available as they take their next educational step.

Indian Creek's original seventeen-acre campus on Evergreen Road in Crownsville houses the pre-kindergarten through eighth grade programs. A full sized gymnasium and three athletic fields support physical education, intramural and interscholastic sports

The new 114-acre Upper School campus located on Crownsville Road is slated to open in 2005-2006. The 90,000 square foot Upper School will feature a full court gymnasium, auditorium, twenty-six classrooms, three science labs, three music practice and rehearsal rooms, a state-of-the-art computer center and a 1,745 square foot library.

Indian Creek pre-kindergarten through Upper School continues to hold to its mission: to provide an academically challenging education in a warm, supportive environment to a group of students with a wide range of talents and skills. Indian Creek School helps each student become an independent learner with the self-confidence to take intellectual risks along the educational path.