Severn Town Club Presents
43rd Annual Holly Ball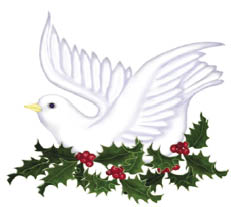 In its sixty-ninth year, the Severn Town Club is an institution in Anne Arundel County. The Club is part of the General Federation of Women's Clubs, one of the oldest and largest groups of volunteer women in the world. For the past forty-two years, the Severn Town Club has hosted the Holly Ball.
The Severn Town Club's 43rd annual Holly Ball is on Friday, December 1, 2006 from 6:30 p.m. until midnight. The event will be at the Loews Annapolis Hotel, West St., Annapolis. The Ball will feature cocktails and a dinner. The Crabtown Band, a well-known band featuring selections from swing to today's favorites, will provide music and entertainment. Reservations are required and additional information is available by calling Mrs. Sylvia Earl at 410-849-3150 or Mrs. Aida Cipriani at 410-263-2659.
Evie Renz is serving as Chairman of the Ball. Co-chairman Aida Cipriani and committee members Jeannine Dufrene, Sylvia Earl, Julia Fegley, Joanne Kidwell, Joan Kvetkis, Joanne Mikillen, Ann Moynihan and Phyllis Peters join her.
Last year's Holly Ball raised $25,000 that was donated primarily to the Hospice of the Chesapeake and the Neonatal Intensive Care Unit of AAMC, with smaller amounts distributed to other worthy charities throughout the county. The 2006 Holly Ball's major beneficiaries will again be Hospice and the Neonatal Unit. If you or anyone you know has had a newborn in peril or has lost a loved one to a terminal illness, then you know how much good these two organizations do on a daily basis and how vital their work is to our community.
Because our Club is entirely non-profit, none of our earnings goes back into the Club, but all goes into the community and its needs. The Severn Town Club operates with zero overhead!
The Severn Town Club has some openings for new members. Please call the Membership Chairperson, Aida Cipriani at 410-263-2659 or email acipriani@comcast.net for information on joining a dynamic group of women who have supported this community since 1937.