Annapolis Editions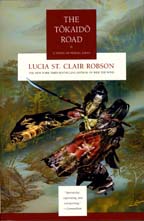 After the execution of her father, the young and beautiful Lady Asano is in danger from the powerful Lord Kira. In order to save herself, Asano must find Oishi, the leader of the fighting men of her clan. She believes he is three hundred miles to the southwest in the imperial city of Kyōtō. Disguising her loveliness in the humble garments of a traveling priest and calling herself Cat, Lady Asano travels the famous Tōkaidō Road. Her only tools are her quick wits, her samurai training, and her deadly, six-foot-long naginata. And she will need them all, for a r ōnin has been hired to pursue her, a mysterious man who will play a role in Cat's drama that neither could have imagined. By Arnold resident, Lucia St. Clair Robson, The Tōkaidō Road is avaialble online and at all fine booksellers.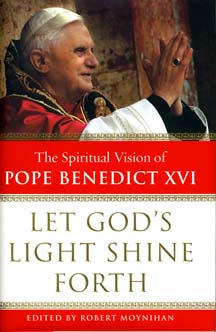 Though he was a familiar church leader for many years before becoming Pope, there has been little awareness of the spiritual side of Benedict XVI. Now for the first time readers are given a brilliant overview of the Pope's most inspirational teachings in Let God's Light Shine Forth, edited by Annapolis resident and Inside the Vatican magazine founder Dr. Robert Moynihan. Moynihan offers a brief introduction to the life and work of Pope Benedict XVI and then presents an absorbing collection of his most persuasive words. From his earliest work as a teacher to his first words as leader of the Catholic church, Pope Benedict's vision of hope is powerfully summarized in Let God's Light Shine Forth. Available at all fine booksellers and online at www.InsideTheVatican.com.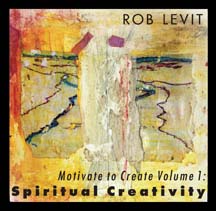 Maryland Hall for the Creative Arts Artist-In-Residence Rob Levit has released two new CDs, Motivate to Create: Volume 1, Spiritual Creativity and Touch The Spirit. Motivate to Create is Levit's first spoken word audio book and is based on his popular creativity talks. Touch the Spirit is a 75-minute excursion into virtuosic,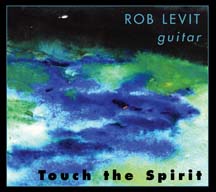 sensitive and innovative acoustic guitar techniques. The CD is dedicated to Levit's mentors—Keith Jarrett, Pat Metheny, Tim Reynolds and John McLaughlin. In addition to producing and recording the words and music, Levit also painted the rich and colorful album artwork. To order visit www.RobLevit.com.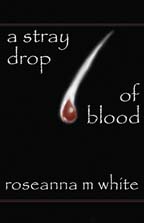 Beautifiul was a dangerous thing to be when one was unprotected. That was a lesson Abigail learned well when her master's son, Jason, took her to his bed. Over her seven years in the Visibullis household, Abigail had gotten used to being a slave, and even adored her mistress and fellow servants. But she did not welcome it when Jason decided he wanted her as a lover and a wife. But she carried his child, so she could hardly argue. Maybe, given time, she could love him too.Her family was destroyed by the murderer Barabbas, and at his crucifixion her life was changed by a stray drop of blood from a Jewish carpernter.
An unusual mix of historical, religious, and romantic fiction, A Stray Drop of Blood, by Arnold resident and St. John's graduate Roseanna M. White is available at www.WhitefirePrinting.com