From the Stage to the Pulpit:
Martha Wright
By M. A. Cashman, Ph.D.
Smiling warmly, Martha recalls a childhood memory: "Mother would sit at the Steinway grand in the evening, playing Chopin or Mozart or one of her own compositions. Through the windows behind her was the stream, and in the distance, the Rocky Mountains."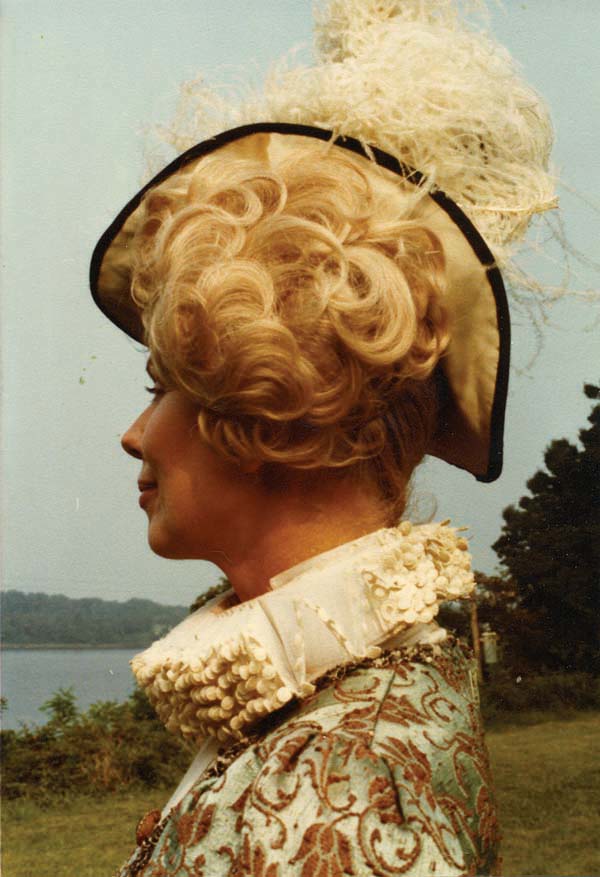 Born in Denver and raised on a Colorado ranch, Martha Sinnard was youngest of four children born to accomplished parents. Her mother, a musician, taught piano and voice. Her father, a businessman and entrepreneur, at one time or another had a gold mine, an oil well, a Studebaker dealership, and a Wyoming irrigation project named after him. He died of acute appendicitis when Martha was three years old. When she was 13, the family moved to the DC area to be near Martha's sister, Jane, who came to DC during World War II to be a "government girl".

Martha was drawn to the arts. As a child, she would frequently sketch, usually a girl or a horse, and she would sing and act. Martha was considered the artist of the family and her sister Jane the opera singer. But Martha loved opera, and at 14, she finally convinced her mother to give her voice lessons. Martha also studied dance, performed at the Shoreham Hotel, and with her sister Elaine, toured with an adagio act for the USO. They appeared with movie stars - Fred MacMurray, John Payne, and Greer Garson.

During her seventeenth summer, at a swimming pool with her sisters and friends, Martha was attracted to a young man who "looked like a blonde Adonis." He was an Engineering student at the University of Maryland, a 1st Lieutenant in the Army Air Corps, and just out of service after four years as a P-38 fighter pilot in the South Pacific. His name was Bob Wright.

Martha sang in the choir and played the lead in the senior class play at Washington and Lee in VA. After graduation, she moved to New York where she studied art, became a fashion illustrator, and did some modeling. But Martha wanted more of the lively arts. She recalls that, "The theatre and opera became more deeply embedded in my heart," Then she made a decision that would change her life. Back in DC to work with Kann's Department Store, she reconnected with Bob Wright. After dating for ten months, they were married, and she became Martha Wright.

Bob and Martha settled in Cheverly, MD to raise their four sons. Soon tired of trailering their boat to Annapolis, they wanted to move closer. It was1962. Bob owned a used car lot in DC. When an employee told Bob about a real estate auction in Bay Ridge, he went out of curiosity and bought the house that has since been the family home in Annapolis.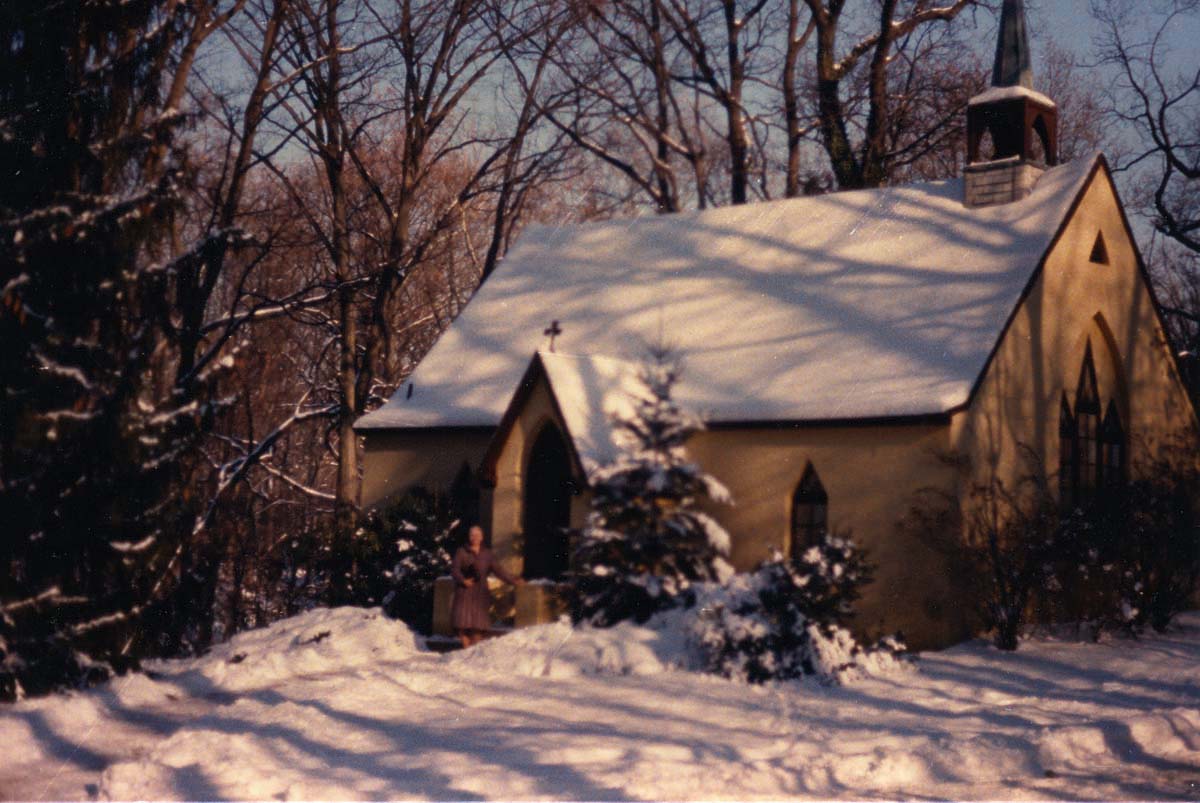 In the 60s, Martha directed her artistic energy to the theatre, focusing on performing song and dance roles. She was adept at juggling home and career as theatre began to fill her life. While she starred in some straight plays - Lo and Behold and Once More with Feeling at Colonial Players - she was more involved in musical theatre. For Martha, involvement meant doing what was needed, whether painting scenery or constructing props of papier mache. She wrote and directed plays and musicals for the Children's Theatre of Annapolis, acted and directed for Colonial Players and Summer Garden Theatre and, as a member of the Baltimore Actors Theatre, she sang the lead in musicals with the Brooks Musical Theatre: Gentlemen Prefer Blondes, The King and I, Little Mary Sunshine, and Mary Poppins, a show that toured for two years in the Baltimore schools. In Annapolis, Martha played Marian in The Music Man.

While starring in musicals and directing children's theatre, Martha was running a household with four active young sons and serving as Vice President of the PTA. During this time, Bob opened a dealership for Ourisman Chevrolet on Wisconsin Avenue in DC and Martha became a member of the Screen Actors Guild.

Their sons also played roles in musicals; all were in the Summer Garden Theatre production of Thumbelina. Bob, the eldest, who played the Frog's son, is now a real estate appraiser in Annapolis. Richard, James, and Scott were Elves. Richard and James were also children in The King and I. James is now an architect in CA; Recently married, Scott is a courier in Annapolis.

Martha wanted to create performing opportunities for others, so with one of the male dancers in Thumbelina, she formed the Tom Thumb Players for adults and teens. The company was a box-office smash from the opening of their first production, Pinocchio, at the old Circle Movie Theatre. Other children's classics followed, including Rumplestiltskin, The Snow Queen, Treasure Island, and original musicals. They produced Tom Thumb on Parade, an annual Christmas Show, at the Plaza Theatre in Parole.

In the 70s, Martha turned her entrepreneurial energy to the business of the theatre, focusing on establishing arts organizations. She was producing for Tom Thumb and singing the role of Frenchie in Destry Rides Again for Summer Garden Theatre when the music director at St. Anne's Church asked her to sing the title role in Menotti's The Medium. So she turned down the offer to sing the role, but offered to produce the opera and start an opera company. Martha thought, "If I can produce children's theatre, I certainly can produce this." For years, an Annapolis opera company had been her dream.


Martha assembled a founding board that would include a music director, a general manager, and local theatre people from Tom Thumb Players, Summer Garden Theatre, the Naval Academy, Colonial Players, the Bel Air Community Theatre, and Bowie Players. It was such an awesome project, the whole board backed down when Martha was out of town doing I Do, I Do for a banking convention. Once Martha returned, convinced that Annapolis needed an opera company and determined to start one, the Board galvanized behind the project.

The founding opera, The Medium, performed at the Annapolis Hilton, was followed by The Beggar's Opera at the Naval Academy, and Madama Butterfly at St. John's Key Auditorium. Martha recalls with pride, "From the first production, the company proved to be a viable regional opera company. When someone asked Martha, "What if you had failed?" she replied, "I was too busy to think of that." Eventually operas were performed at the Annapolis High School until they built a permanent home for the company. Martha headed the steering committee that traded the plan to build a brand new opera theatre for the establishment of Maryland Hall in 1978. She describes those exciting times, "It seemed that local interest in musical theatre and opera was an avalanche that could not be stopped."

That same year, Martha became a member of the Advisory Council for the John F, Kennedy Center for the Performing Arts, was appointed to the State Board of Censors, and started the Ballet Theatre of Annapolis, now the Ballet Theatre of Maryland.

As president of Annapolis Opera, Martha continued performing. She played a role in a CBS special filmed in Annapolis: Voyage of the Mayflower with Richard Crenna and Anthony Hopkins, sang Golde in Fiddler on the Roof and Abigail Adams in 1776.

Martha's business ideas led to her opening a fashion shop on West Street and keeping it for a year. Called the Sign of the Green tree to reflect the history of the building, the shop carried unique fashions for men and women set amid art and antiques, including a silver tea service. Her son Bob handled the men's fashions, Another business idea, for a restaurant called Gessner Haus on West Street, was dropped.

Then in 1979, while on a routine trip to New York to audition singers for Annapolis Opera, Martha's life changed course again. As always, the change came from her heart. She woke up one morning, felt "new all over" and realized that, "The Lord completely changed me, came into my heart." Martha describes how she was born again, "My heart went in another direction; I was a different person, a brand new person." The experience left her overwhelmed with the importance of family in her life.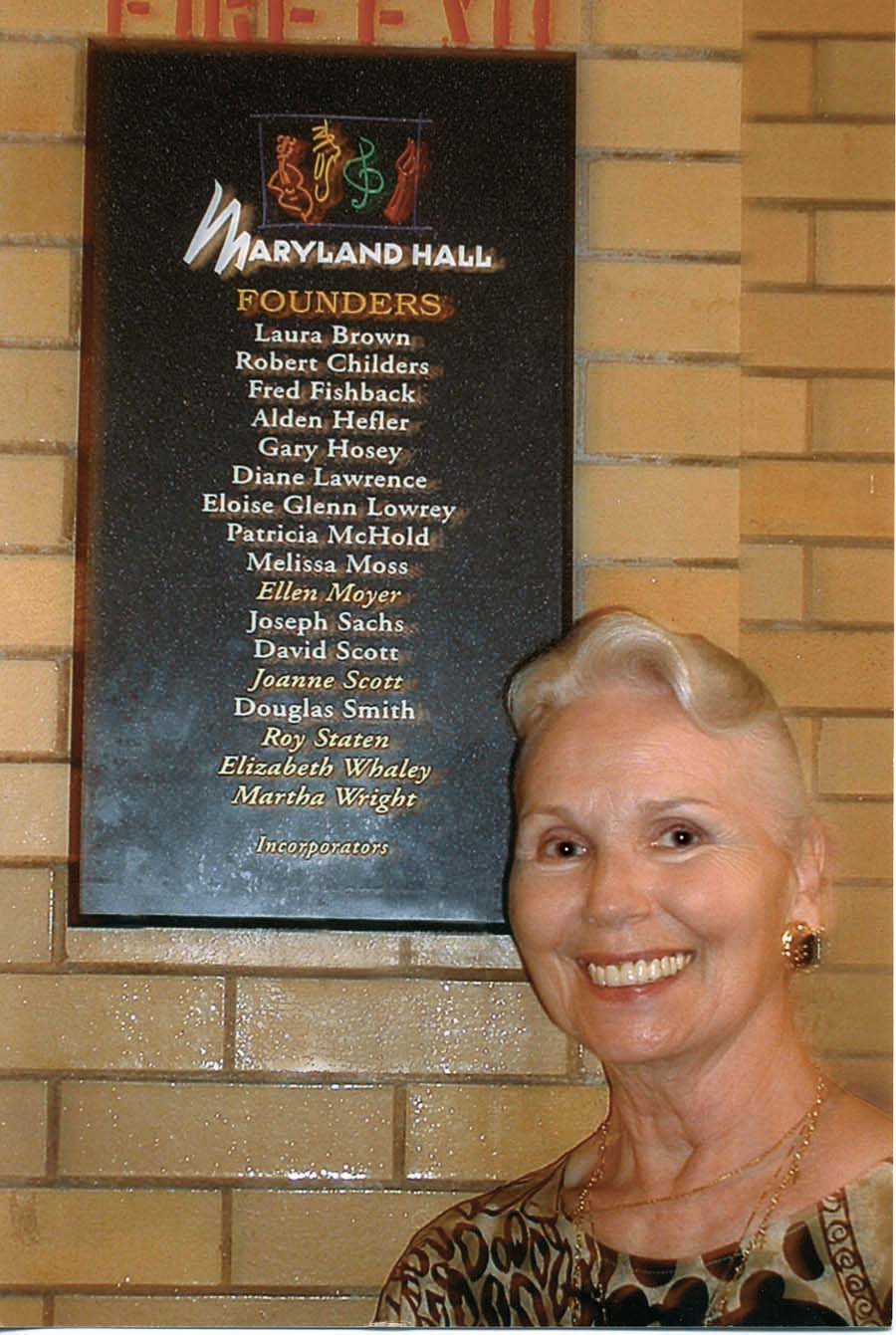 In the 80s, Martha dedicated her energy, and her considerable theatrical skills, to the work of the church. She wrote a Passion Play, turned Tom Thumb Players into a Christian ministry with a Christian Show of Shows for the patients at Crownsville Hospital. She went to the hospital twice a week, doing music and worship at all the cottages and experiencing the spirit moving in some of the patients. In one case, there was a man in a wheel chair cursing, angry. Martha describes how, "I put my hand up, and prayed for him, rebuking the devil, and mentioning the blood of Jesus, and he jerked; then he became docile as a lamb."

She was a church soloist, recalling,"There was lots of singing and praise at Annapolis Assembly of God Church." She wrote dozens of plays and musicals for children at the school from Kindergarten to 12th grades. She enrolled in Berean, the Assembly of God College in Springfield, MO and did home study courses for three and a half years.

To be an evangelist, Martha had to be a pastor first. So she became Pastor, conference speaker, and did a one-woman show for two weeks straight, closing by singing praise songs. She started a community series of concerts and lectures in the church. Her Bible study took her to Israel to visit the Holy Land.

In the 90s, Martha devoted her energy to her official ministry. Ordained by the American Evangelistic Association, a non-denominational organization in Florida, she earned a Bachelor of Christian Ministry from the Chesapeake Bible College, and spearheaded the formation of the Edgewater Campus of the college at Woodland Beach Community Church in 1997. She became Executive Director for Love and Action, a national AIDS ministry. As preacher and musician, Martha traveled to Durham, England as a missionary, preaching, playing the auto harp, and singing. She was invited to preach, and then to pastor at Woodland Beach and Epping Forest.

Martha had heart surgery in 1999. Due to Bob's declining health, she retired from active ministry in 2002. In retirement, they are surrounded by antiques and mementos in their lovely home on the Chesapeake Bay.

Her theatre skills enriched her audiences, her ministry enhanced the spiritual life of our community, and her entrepreneurial legacy continues to enrich the cultural life of Annapolis. Those who have known Martha since her performing days and worked with her during her building days describe her as a strong, unruffled, hard-working, hands-on, multi-talented, and glamorous woman. For Martha, what she enjoyed was, "getting an idea and making it happen."As one of Annapolis' most accomplished women, Martha maintains the serenity that comes from a generous heart.