Verna Harrison, Keith Campbell Foundation for the Environment
By Martie Callaghan
Investment manager Keith Campbell of Campbell and Company in Baltimore was a youth when he moved to the area because his father loved the water and fishing. Years later, as a committed environmentalist, Campbell located his business in Maryland because of the Chesapeake Bay. "The environment has always been a personal focus of mine as what I enjoy in life," he says, "[but] the Bay needs a lot of help. To see the state it is in now is very disturbing."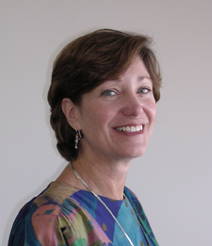 Campbell is working through the offices of the Keith Campbell Foundation for the Environment to benefit habitat restoration, environmental education and advocacy. Last spring, when the work of the foundation had reached a point where he felt he was unable to handle it all himself, he hired Verna Harrison, former assistant secretary for the Chesapeake Bay and watershed programs for the Maryland Department of Natural Resources (DNR).

Campbell has complete trust that Harrison's 25 years of environmental experience will enable her to identify the most significant opportunities for making a difference with foundation funds. "I called all of the secretaries she had worked under, and they uniformly gave her nines and tens," he says. "She is very talented and well-respected by people at DNR."

Harrison counts herself fortunate to have worked with three secretaries of DNR: Secretary Torrey Brown, Secretary John Griffin and Secretary Chuck Fox. "[They are] just really smart people [who are] willing to let those around them come up with ideas, take some risks and move forward," Harrison says. "I think Maryland has been a leader in the Bay area in this regard."

Highlights of Harrison's service with DNR include the management of fisheries during the ban on rockfish harvest in the mid-80s. She served as assistant secretary for resource management and enforcement at that time.

More recently, Harrison served as assistant secretary for Chesapeake Bay and watershed programs and, in that capacity, coordinated all Maryland state departmental positions on Chesapeake Bay restoration and protection issues and led the multi-jurisdictional effort to develop the 2000 Chesapeake Bay Agreement.

In light of the tremendous importance of states working together, part of Harrison's job over the last 20 years has been to coordinate the relationships on Bay issues among Maryland, Pennsylvania and Virginia for the office of the Governor of Maryland. "Think about Maryland as the middle layer of a sandwich," she says, "and what happens in Pennsylvania as far as pollution coming down the Susquehanna River affects Maryland, and what happens in Virginia as far as crab harvests, etc., affects our resources in Maryland."

While there has been great progress made in raising awareness that individual action can make a difference in protecting the Chesapeake Bay, Harrison emphasizes that we still have a long way to go. "We have many, many things that need to be done to continue to protect the Bay. When you consider the amount of population growth in Annapolis, Severna Park and south county-in just this area, let alone all of Maryland's shorelines---it is truly amazing that the Bay has improved at all."

The goal of the Keith Campbell Foundation, under Harrison's direction, is to leverage the funds so as to create the most significant impact. "For example," she explains, "most government funds require a match. The federal government gives you money to do something. It normally requires that a certain percentage, often 50 percent, be matched by the state or private sector. With state funds as tight as they are right now, private sector funding is even more important."

Beyond that, the foundation also looks to help coordinate how funds are spent. Another example, Harrison explains, might be the funding of programs to restore the underwater grasses that are critical for crabs and water quality. Many different programs and interests exist right now to work on that project, and the Campbell Foundation has helped coordinate that effort so that there is not duplication.

A portion of the foundation's funds is earmarked for the sustaining of organizations that directly engage the public, such as the Chesapeake Bay Foundation and the Alliance for the Chesapeake Bay. Through these groups, volunteers are helping by growing oysters, cleaning up streams and planting trees.

Another effort of the foundation which directly impacts the Annapolis environment is the support of "riverkeepers." These groups consist of very committed individuals who work with landowners who may see something happening along the edge of the water which they believe may be in violation of the critical areas law, for example. Rather than become directly involved, the landowner can call one of the riverkeepers to look into the matter. Riverkeeper groups are forming now on the South River and are already operating on the Severn, Chester and Patapsco rivers.

A new and exciting project for the Keith Campbell Foundation involves a bulkhead alternative known as "soft practices." In areas where the wave action is not too strong, property owners can either plant grass along the edge of the water or use bundles of tightly twisted hay and other types of material to form a habitat-friendly kind of blockage which will not only keep the soil on the property but will provide an environment for turtles and other creatures to live. These practices continue to evolve as new technologies are introduced. It's the proverbial win-win: much cheaper for the landowner and much better for the environment.

The Keith Campbell Foundation will be helping to fulfill the provisions of the new Bay agreement which calls for every child to have an outdoor education experience before graduating from high school. "In Maryland, we would like to have three of those," says Harrison, "one in each section of their educational development: primary, middle and high school. We will help to find where the gaps are in the state of Maryland---that is, which counties are under-served---and then see if we can develop some coalitions for helping there...I think environmental education is one of the most important things we can do.

"In Maryland, almost everybody lives within 10 minutes of a stream or a creek. Even if you don't live right on the water, what you do makes a difference."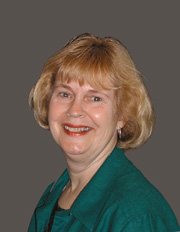 Martie Callaghan is a freelance writer and native Marylander who enjoys spending time with her five grandchildren.
Back