Dome Chartering & Trading Corp.
By Martie Callaghan
Looking across the river from the U.S. Merchant Marine Academy at Kings Point to the State University of New York Maritime College in the Bronx, the dome of the campus planetarium looms large. Hence, the nickname "Domers" was given to SUNY's collegians by their rivals at Kings Point. For three classmates, that identity would resurface in a business name and logo for a successful partnership right here in Annapolis.


Keith Zelinsky, Chris Hughes and Russell Paret went their separate ways after graduation and began gathering experience in the many facets of the maritime trade. About five years later, the three joined up again. Zelinsky and Paret started Dome Chartering & Trading Corp. in 1997 and were joined by Hughes shortly thereafter.

A ship owner with whom they were doing business in Jacksonville, Fla., offered them their first office space in that location, but the trio knew from the start that the quarters were only temporary. "We all came from the northeast and wanted to get back up to this part of the world," says Hughes. "We looked at a number of different areas. Our requirements were basically to be close to the water, close to an airport and to work with the government."

One rainy, wintery Sunday afternoon about three years ago, Hughes and Zelinsky set out to explore the environs of Baltimore and Washington, D.C., and ended up in Annapolis. They knew immediately this was the perfect place to be. "I think we saw [the town] probably at the worst time of year, and it still looked pretty good---the maritime activities, the people, the dogs, the events, the clubs" says Hughes. "We promptly joined the Eastport Business Association and made a number of good contacts and friends. It's been a great place for us."

Dome Chartering & Trading Corp. is a ship brokering and ship operating company that finds ships and cargos and puts them together, taking a commission much as a stock broker would. The company also charters ships and uses them to load, transport and discharge cargo, operating between various ports around the world. "Our scope of business is mainly North and South America and Latin America," says Zelinsky. "We also key on some government contracts, and we deal a lot with Venezuela and Mexico."

In terms of generating the most revenue per voyage, the U.S. government would be considered their best customer. When it comes to paying the bills from one month to the next, it's the steel mills in Venezuela and Mexico that generate the steady, over-the-long-haul business. "With the U.S. government, the policy is not to have long-term contracts," says Paret. "It's always spot business."

The company focuses primarily on the ocean transport of dry cargo from port to port. Bulk cargos such as wheat, corn or rice are typical; so are "break bulk" cargos, such as steel plates or steel pipes.

They also do inland logistics projects. For example, a recent job involved steel pipes which they picked up at the manufacturing plant. They transported the pipes by truck to a port where they chartered a ship. Then they hired local stevedores to load the ship, sailed the ship to a port in Chile, hired local labor to off-load and stack the pipe and also did repairs to the pipe. "That would be a full logistical move," says Zelinsky. "Plus, we can give out insurance for the cargo, if needed."

Hughes explains what the company does not do. "We are not a freight forwarder---not a non-vessel-operating common carrier. We don't buy space on a ship and then try to resell that space at a profit. We're in this sort of strange but interesting business, although I think certainly in the U.S. it's not a very well-known business. Mostly, the northern Europeans, the Scandinavians and the Greeks are the big vessel owners and vessel operators. It's very much a part of their historical culture; whereas here, people don't give much thought to ocean transport or ocean freight. It has to do with money. In the U.S., there are not a lot of tax breaks."

One of the partners will sometimes travel to a load port or a discharge port to deal with any situation which may arise. "We don't take the ships in and out of port any more," explains Hughes. "We don't ride them at sea unless it's a short voyage between ports. We go as what they call a port captain to oversee our interests, strictly supervisory...They say that a ship in port makes no money...so the quicker we can get it out of port, loaded or discharged and underway again, the better off we are."

While Dome Chartering does not directly hire local people for full-time, permanent jobs, they are helping to support the local maritime infrastructure by hiring tug boats, agents, stevedores and pilots on an as-needed basis.

The other entity within the company is Schuyler Navigation, also named for an element of their alma mater, Fort Schuyler in the Bronx where the maritime college is located. This is the name under which ships are chartered and is the company under which they will own their own ship if that ever comes to be. "One of our big goals is to be a ship owner ourselves, rather than having to charter other peoples' ships," says Hughes. "We believe it is a realistic goal."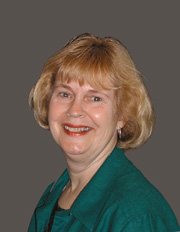 Martie Callaghan is a freelance writer and native Marylander who enjoys spending time with her five grandchildren.
Back