YWCA Spotlights One of Its Stars
By Cindy Edwards
Emily Dickinson once said, "If I can stop one heart from breaking, I shall not live in vain." To give of oneself completely in order to help others is a most generous gift and a difficult task. Among many other characteristics, it requires a generous heart, courage and tenacity. Those who are successful at making a difference in the world are to be commended, as well as admired.


Many of these people can be found in the world of volunteerism. Volunteers donate their time to worthy causes as they work graciously and diligently---often behind the scenes---to address the needs of the community.

The YWCA of Annapolis and Anne Arundel County is an organization with more than one hundred active volunteers. The efforts of these volunteers enable the organization to achieve its objective of "empowering women and strengthening families." The YWCA is grateful to all of their volunteers, but is speaking out about one of their stars---Leslie Tilghman---who is particularly committed and exhibits a great deal of stamina.

"Leslie Tilghman is one of the most dedicated long-termvolunteers the YWCA has ever known," says Verna Harrison Pelrine, YWCA board member. "She is self-effacing and makes a substantive contribution---she is truly amazing."

Tilghman has been a member of the Board of Directors at the YWCA since 1990. She also serves as its treasurer and has remained an active member of the steering committee for the YWCA's fall gala since it began in 1999.

A picture of a true volunteer, Tilghman, who was born and raised in Annapolis, clearly does not crave recognition. When commended on her generosity, she humbly responds, "There are so many other people out there who deserve the spotlight. I enjoy the things that I do, that's why I do them."

When asked how she became interested in the YWCA, Tilghman says, "I took classes there when I was a child. But I did not become completely aware of the extent of what they do for the community until becoming a board member."

Today the YWCA is situated on Ritchie Highway in Arnold and continues to be a leader in women's outreach programs. "The YWCA has a broad reach and does a tremendous service throughout the community," Tilghman says. "Anytime there is an issue involving families or women, they are willing to step in and offer their support. I will not become involved in something unless I feel strongly about it---I completely support the cause the YWCA represents."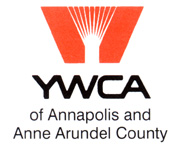 According to Tilghman, "Domestic violence is a key issue addressed by the YWCA." Pursuant to that, each year a fall gala is organized to benefit their violence prevention programs. These programs include the Arden House, Strong Girls' and Strong Boys' Club, the abuser intervention program, domestic violence legal services, star academy, domestic violence counseling, individual counseling and career services and parenting programs for "at risk" parents to prevent child abuse.

This year's gala, "A Night on Broadway," will take place on Saturday, Nov. 9 at Loews Annapolis Hotel. The evening will be filled with complimentary cocktails, buffet dinner and dancing, as well as live and silent auctions in which to participate. "Each year the event grows bigger and better," says Tilghman. Tickets are $125 and proceeds will go to the aforementioned programs. Last year's event was the most successful thus far and raised more than $65,000. Co-chairs of this event are Barbara Burns, Fran Counihan and Tina Doordan.

Interestingly, "A Night on Broadway" is being sponsored by the YWCA's Men Against Domestic Violence Committee. That's right, men are also actively involved in the efforts of the YWCA. "They believe in our issues and feel strongly about the stand that the YWCA takes," says Tilghman.

The Men Against Domestic Violence Committee began with just a couple of members and continues to grow. "This is the fourth year in which they have been instrumental to our fall event," Tilghman says. Currently, more than 30 men serve on the committee.

For more information about "A Night on Broadway" or to become a YWCA contact Sharon Finn at 410-626-7800.

And for those of you who wonder how volunteers such as Leslie Tilghman juggle so many responsibilities yet continue to be successful in their efforts, Tilghman says, "If you love what you're doing, you can accomplish anything---and that's where I am."
Back